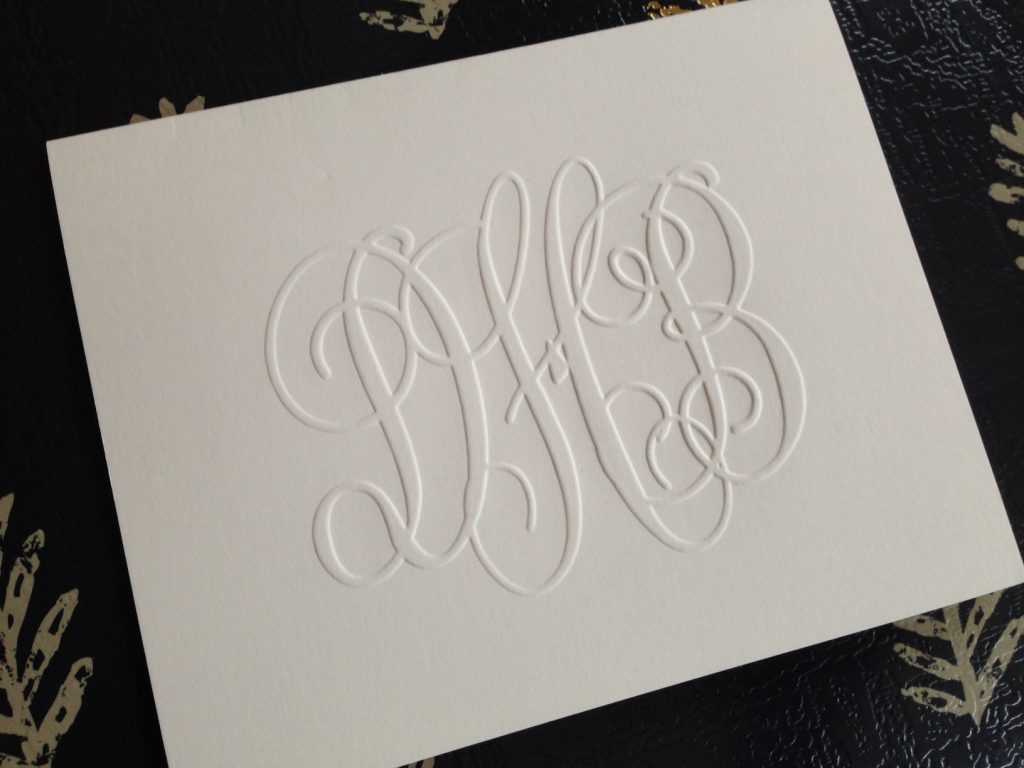 While COVID -19 has put a damper on many students' school years and graduation ceremonies, the celebrations continue. Graduates are holding socially distant parties, drive-by parades, Zoom calls and many other creative gatherings. What's not different this year? Graduates still need to hand write graduation thank you notes to guests and gift senders. It might be a graduate's least favorite part of the rituals surrounding commencement, but a necessary one nonetheless. Here's how to make writing thank you notes as pain-free as possible.
Flawless, Easy Graduation Thank You Notes
Here's a template for easy thank you note writing.
Step One: Salutation/Greeting
This step is the simplest. Add a greeting to get things going: "Dear _______," Just be sure to spell the name or names correctly. If you received a card with a gift, double check the card. You can also send a quick text, email or drop a call to verify the spelling. No one will think twice, and everyone will appreciate your care.
Step Two: Express Gratitude
Immediately acknowledge why you're sending a thank you note. For example, write, "Thank you so much for attending my Zoom graduation party." or "I love the ____ you gave me for my graduation." If it has been longer than a month since you received the gift or attended the event, include a simple apology for the lateness.
Step Three: Include details
If you had an extensive conversation with the party attendee, mention what you enjoyed learning about them. "I loved hearing about cousin Zandra's digital comic book and looked it up right away." If they gave you a gift, explain why you're thankful and/or describing how you will use the gift. "I really wanted that book and am so thankful you got it for me!" "Your generous check is going straight to my college fund."
Step Four: End the note
You're almost finished! Next, add a closing line talking about the future, such as how you look forward to seeing a guest again. Thank the person a final time. Then, end the note with your favorite phrase of regards such as, "Sincerely" or "With much love."
Step Five: Replenish Stationery
Milestones like a graduation bring out gifts and visits from people all across one's life, from neighbors to family to friends and fellow students. Graduates write quite a number of thank you notes! Help your graduate replenish their stationery stash. If you have the budget, invest in something beautiful, like embossed, personalized stationery. Here are some of our favorites for every type of graduate, from kindergarten to college.
Remember: Support your local stationery or gift shop by ordering EG Stationery from them. #ShopLocal!
Stationery for First-Graders: Squiggle Note: This note in colorful raised ink strikes the perfect, playful note for a boy or girl fresh out of kindergarten.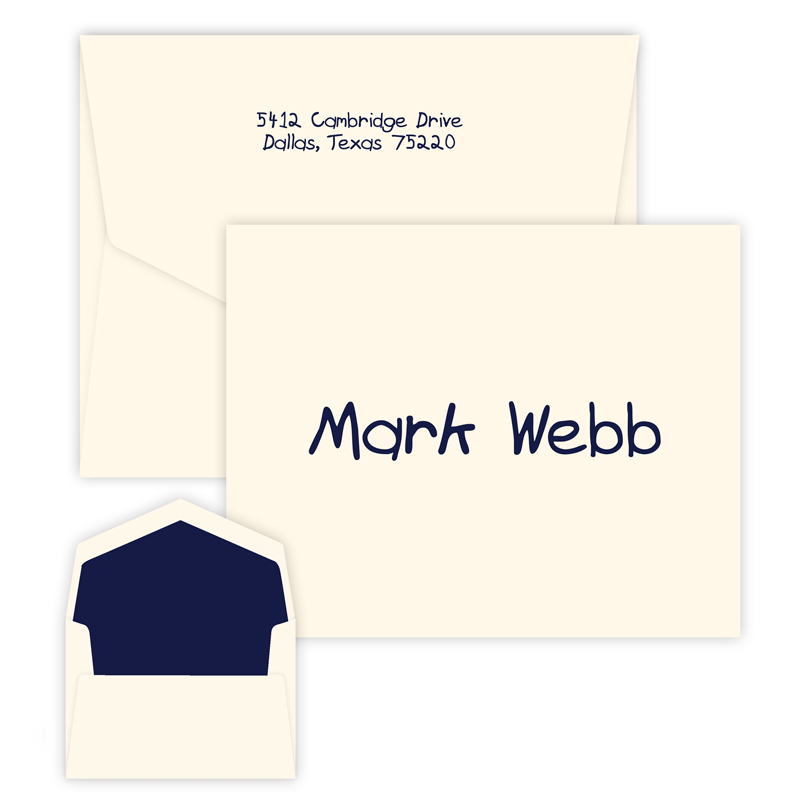 Stationery for Middle Schoolers: Airbrush Note. In raised ink, this folded note is expressive and youthful without feeling childish. Or, try the Sport Note for an athletic tween.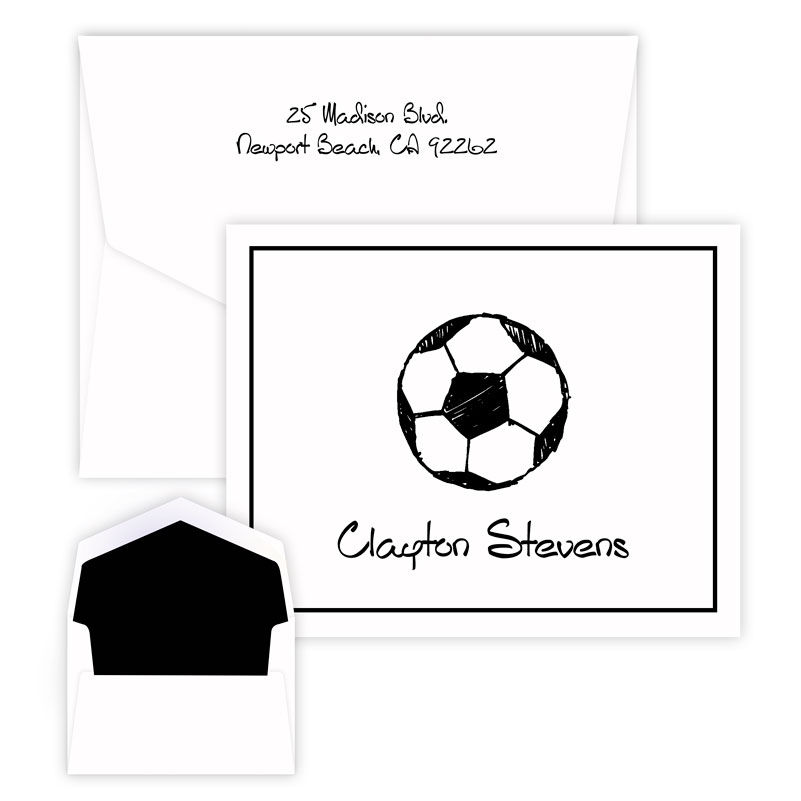 Stationery for High School Students: Classic Frame Monogram Note: With high school seniors, you can get a little more sophisticated. Try this embossed, monogrammed folded note for a more mature feel.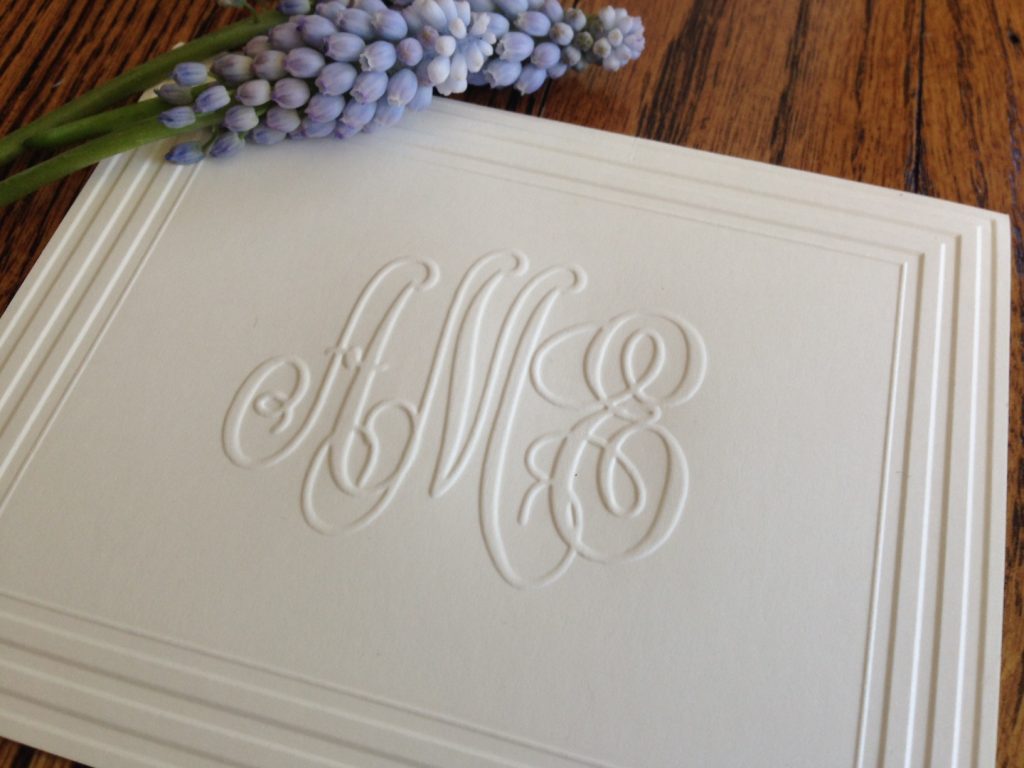 Stationery for Community College/Vocational Training/Military/University: The Delavan Monogram Note offers a variety of monograms, from contemporary to traditional, in classic embossing. Add an optional colored border or hand-inserted envelope lining to make the set extra special.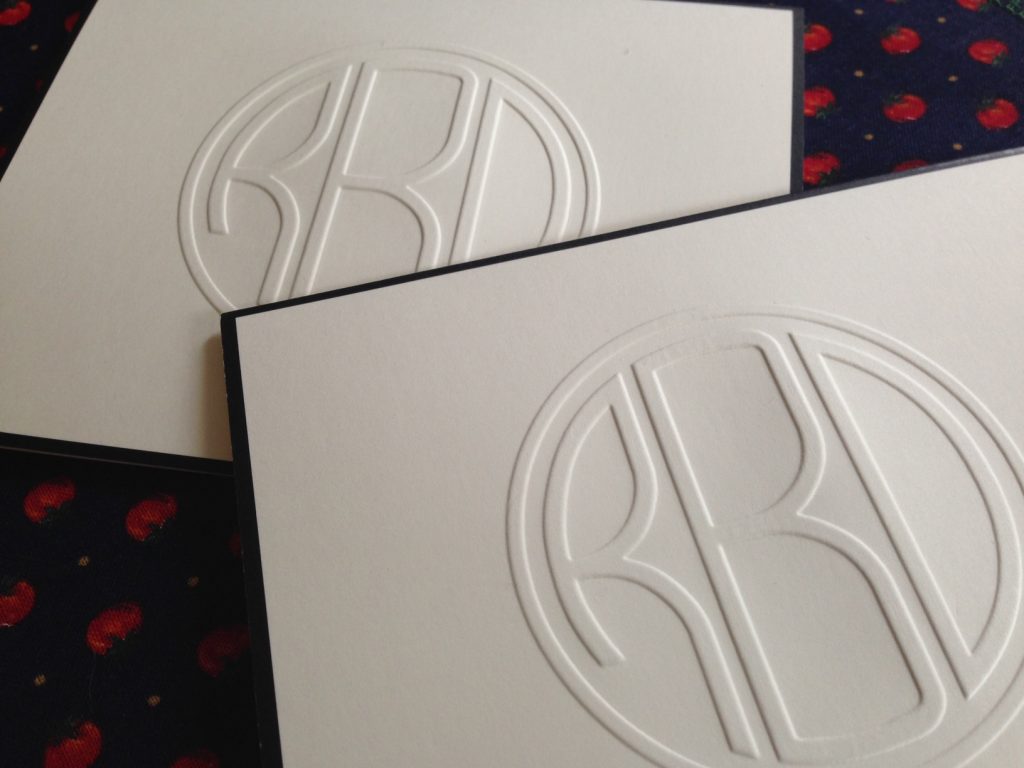 Still planning your graduation party? Here are some alternative ideas:
"13 Fun Quarantine Graduation Ideas" Good Housekeeping Magazine.
"35 Best Graduation Party Ideas" Oprah Magazine.
"26 Genius DIY Drive By Graduation Ideas" Seventeen Magazine