Precision. Tradition. Craftsmanship.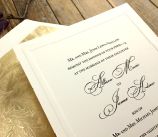 Invitations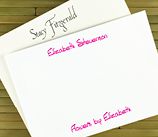 Stationery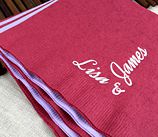 Napkins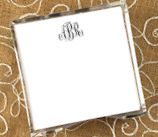 Notepads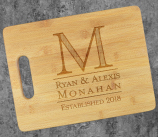 Engraved Gifts
Embossed Graphics is a 50 year old design studio which represents original typography, especially monograms, foil-pressed, and raised-lettering graphic techniques. The chosen medium is paper, in the form of thick cards, foldover notes, gift enclosures and invitations. EG creates and ships personalized items in 48 hours.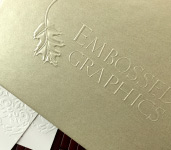 Every Order Created in-House
Because we produce customer orders from start to finish in our facility in Aurora, Illinois, we have complete control of the process. There are no middle men or vendors to slow us down. In addition, we stand behind our products...because we are literally standing behind our presses and other machines. Each of our highly trained staff carefully handles each order, taking the time he or she needs to produce every piece to the highest standards.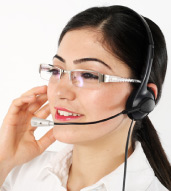 People Power
In fact, our most valuable asset is our people, many of whom have been with us for 20 or even 30 years. On the shop floor, we take pride in creating artistic products exactly as the customer wishes. Our printing and design staff attends industry events and vendor classes to remain on the leading edge of technologies.

Our Customer Service team is at the ready, eager to immediately address concerns. Our retailers may call our toll-free number, or chat online through our website for immediate assistance.
State-of-the-Art Facility
Within our state-of-the-art, 100,000 square foot facility we convert huge rolls of paper into individually customized stationery. Our highly automated ordering process allows a rapid and error-free flow of orders from the Web directly to our printing equipment. We constantly are upgrading our production equipment to provide our customers with products at the lowest cost and with the quickest production time.

In addition, Embossed Graphics offers a number of high quality printing techniques at no extra cost: embossing, foil stamping, lithography and raised thermography. We employ classic printing methods as well as the latest in digital color offsetting that produce the quality that our customers expect.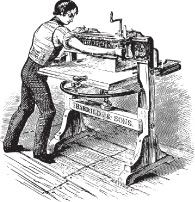 Made in America
We take great pride in the fact that we are an American company. When customers order an Embossed Graphics' product, they are supporting American jobs and the American economy. Aside from our paper, which we buy from the best mill in the U.S., we make everything in-house. Some stationery companies sell envelopes that don't match their stationery or invitations. But at Embossed Graphics, we individually cut our envelopes on site from the same paper.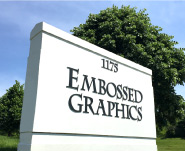 We Strive for Perfection
Matching envelope paper to stationery paper is one way we strive for perfection, but perhaps the best symbol of our care and attention is our foil gift box. We use it to send every stationery and invitation order. We take great pride in the presentation of our products, wrapping them in tissue, affixing a seal and nestling them in the gift box. And, of course, each order is hand-inspected for quality assurance.

We continually strive to improve and push our quality to as near-perfect as possible. For instance, our personalized napkins are printed with the best in foil material and quality 3-ply paper. We give all of our stationery and invitation items that same hand-crafted look and feel.

We are constantly improving by paying strict attention to detail. We strive to do better than we did last year, last month, and even yesterday. What does that mean for our customers? They enjoy the highest quality products, at the best prices and more quickly than any of our competitors. We want you as our customer!