With COVID-19 cases again on the rise, we're all thinking of ways to minimize our risk while still squeezing every last drop of enjoyment out of life. Food is one key way to do this. We can cook in our kitchens, plan tasty meals and share recipes with those we love. One recent survey shows that during the first few months of the 2020 pandemic, 54% of survey respondents say they cooked more and 46% of respondents baked more than they did before COVID-19 struck.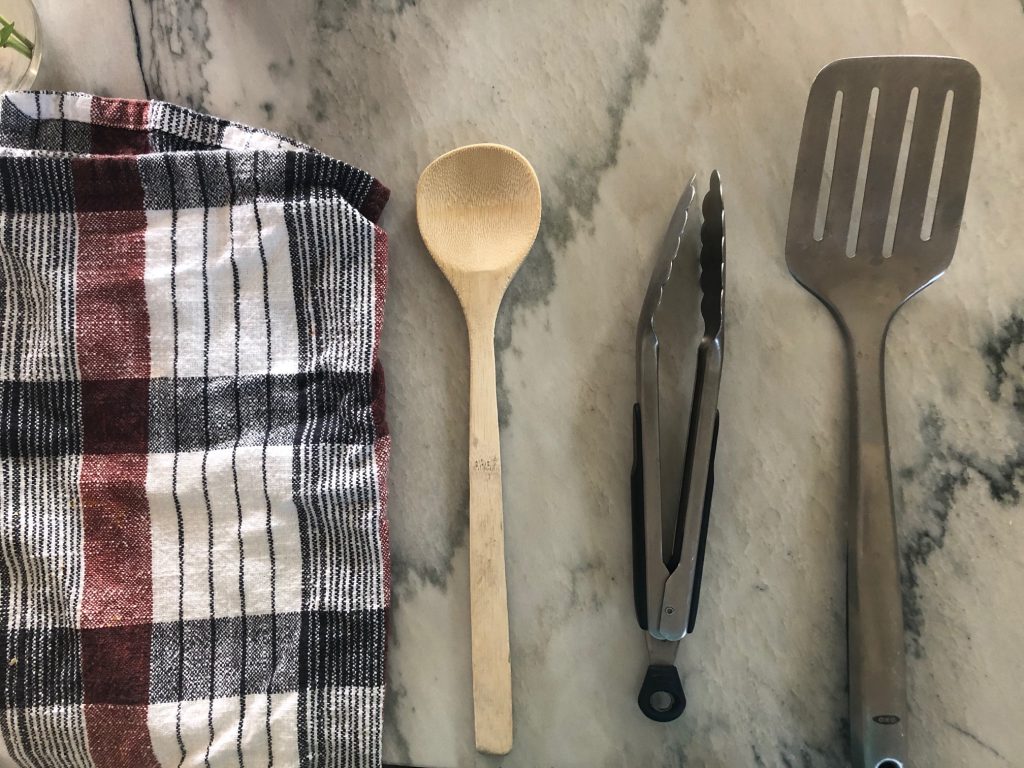 If you're among those discovering new favorite recipes online, or perhaps calling a family member or friend for their tried-and-true culinary concoctions, you know the joy of tantalizing new tastes. You may even be enjoying better health, as research shows there is a strong link between home cooking and improved health. And if the recipe is from someone you love and trust, it can even be a way to connect with someone you may not have seen or been able to hug in a while. Even if you can't cook together in the same kitchen, preparing a beloved recipe can tie you together.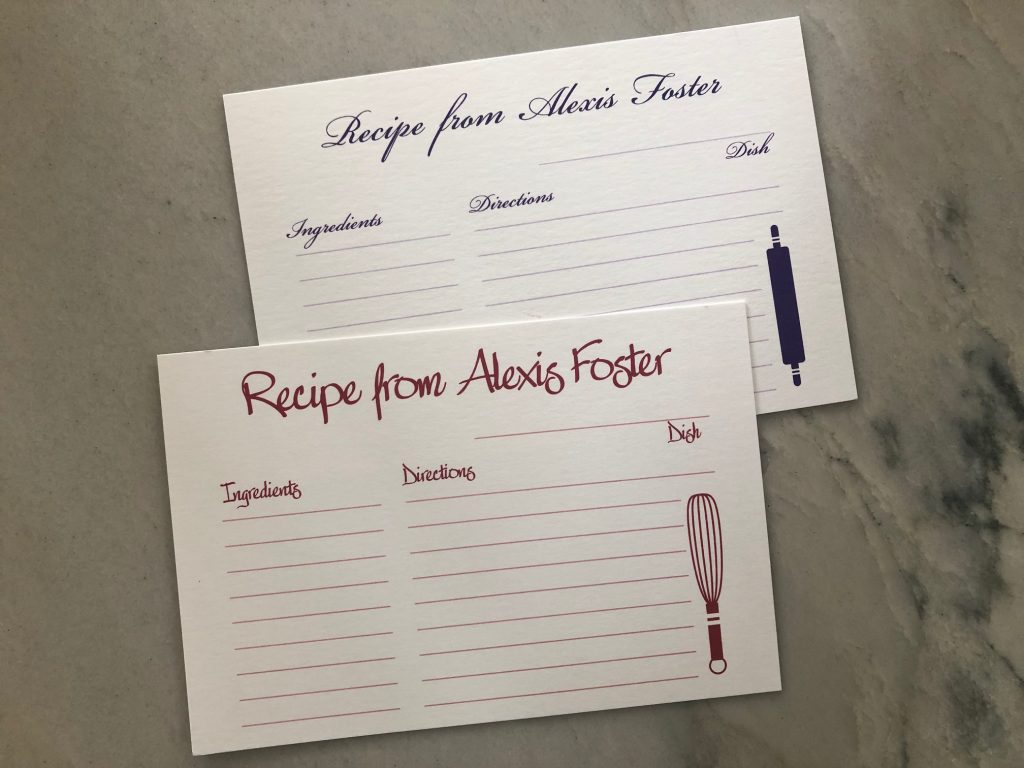 Food is a deeply satisfying and sensory part of our lives. When we share recipes, we share a little of ourselves: our preferences, family traditions and even love.
Here are three ways to build stronger emotional ties with friends and family through food during the COVID-19 pandemic.
1. Share Your Favorite Recipe
Everyone loves receiving snail mail. Write your favorite recipe on a card and tuck it into a letter. Have you discovered Embossed Graphics' new Matte Ink Recipe Cards? Printed on thick, wonderfully crisp paper, you can embellish them with your name, a choice of motif, lettering style and ink color.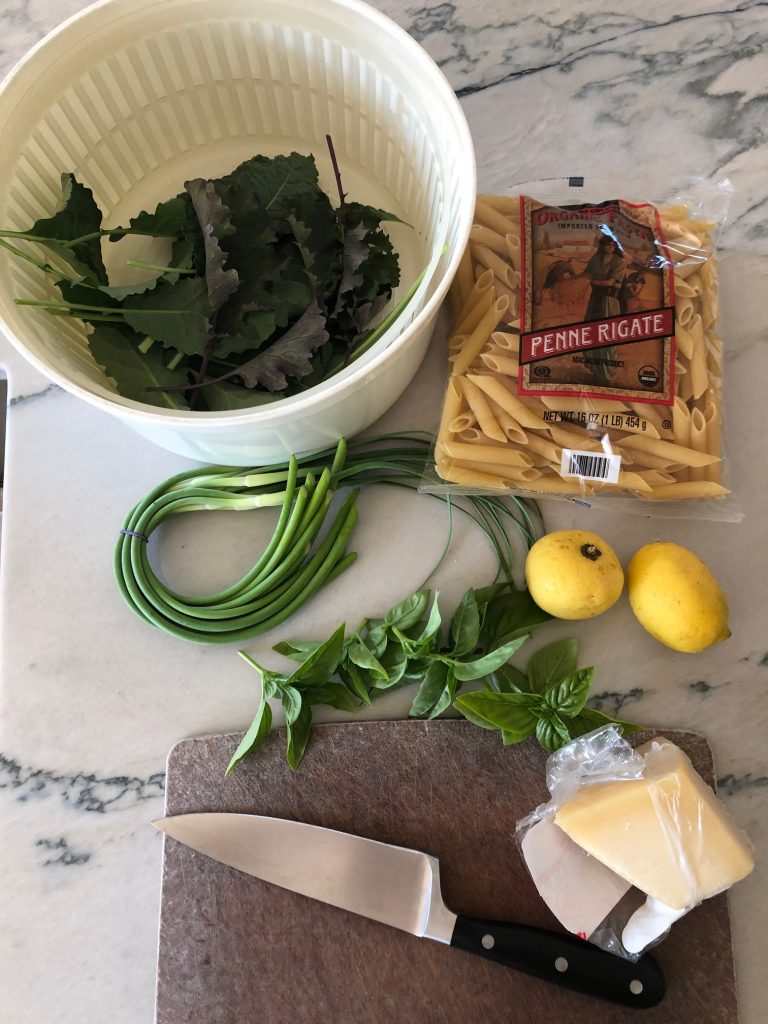 2. Send a Grocery Gift Card
The pandemic has hit so many people hard. These are difficult times and many can use an extra helping hand. Sending a grocery gift card to someone who has been layed off or layed up by illness is a thoughtful thing to do. You can include favorite recipes that have helped you economize while still enjoying the tastes and textures of food — it could be fluffy omelette dishes, hearty stews with potatoes, or zesty rice and bean dishes.
3. Share Your Favorite Dish
Prepare a favorite dish — peach crisp, pulled pork, peanut sauce noodles — and drop it off at a neighbor's house. You can include a recipe card or simply a nice little note telling them you are thinking about them.
In addition to our Matte Ink Recipe Cards, Embossed Graphics offers a variety of food-themed gifts you can send along when you share recipes. You can find these and other personalized gifts at your favorite local gift shop or stationery store. Remember to shop local!
Forever Cutting Board – Send along this eco-friendly bamboo cutting board featuring their initial and name. Include muffins, jams, jellies or any kind of breakfast item, which look charming wrapped with this practical gift.
Bronson Chevron Cork Coaster – Include your favorite drink recipe — Mojito, wine spritzer, margarita — along with some of the ingredients. Arrange a zoom call happy hour so everyone can enjoy the festivities.
Altamira Monogram Stemless Wine Glass – Send along this wine glass with your favorite bottle of rose, pinot grigio, prosecco or other summer wine.