This is a great time to think about stationery and other school supplies you may need in college. High school students are starting to hear back from colleges and universities with acceptance letters. A lot of the hard work of senior year is wrapping up soon, and teens will begin to turn their attention to graduation and summer vacation.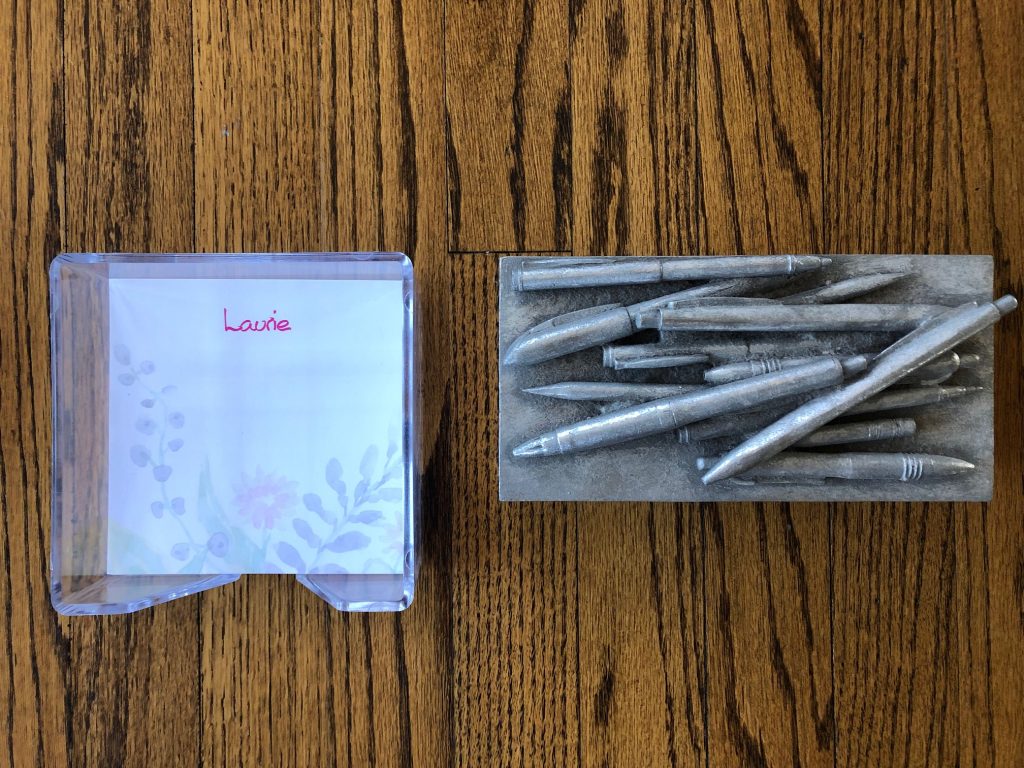 Whether you are a college student excitedly planning ahead, or a proud parent or grandparent of a college-bound student, here is a checklist for stationery items and school supplies your student may need.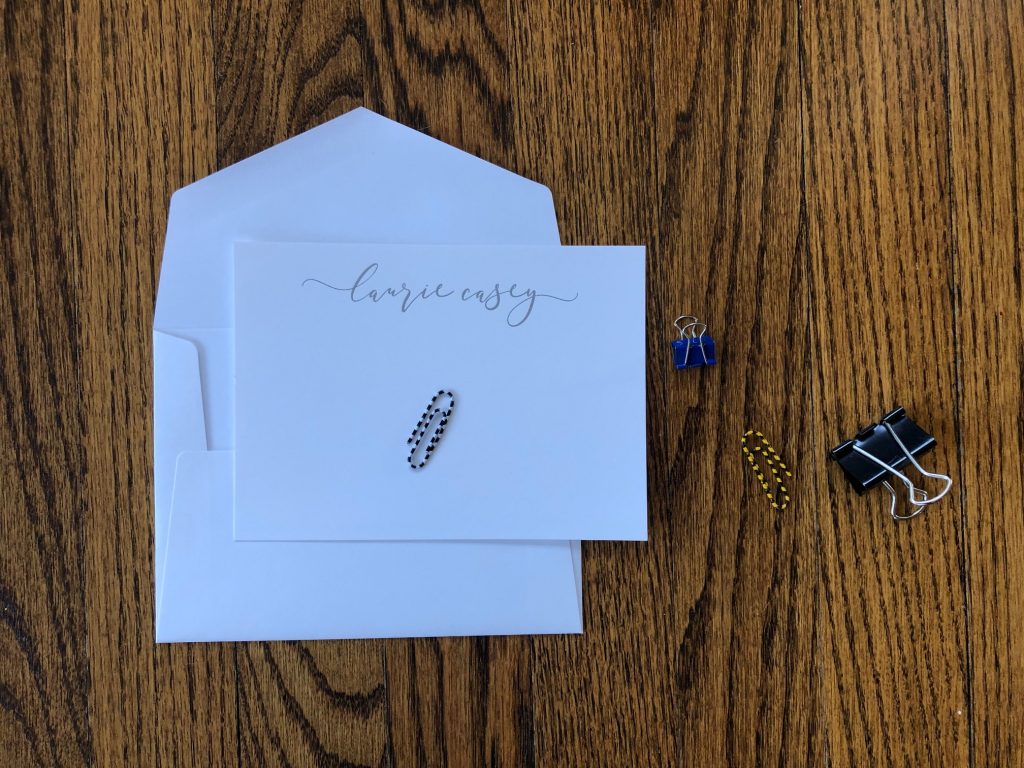 Pencils, pens and erasers.
Paper notebooks or a digital tablet for classroom note taking. My son uses the Notes app on his iPad and writes with a stylus. My daughter uses traditional paper notebooks and colored pens. Some students like to type on a laptop. Find the system that works for you. If you use a computer or tablet, getting a portable battery to charge while on the go could be a really great idea.
Journals for dreaming and planning your personal or social life.
Note cards to write thank you notes to family and friends who send you gifts and care packages. Never shirk this important duty– it can be the difference between receiving gifts and not receiving them.
A cup, pencil case, or drawer tray for holding writing implements on top of your desk, inside the drawer, or inside your backpack.
Highlighter pens for marking up reading materials.
Memo squares or a list notepad to write yourself reminders and shopping lists…or use alerts on your phone.
3-ring binder (optional) to corral classroom handouts, notes and other materials. Some classrooms are completely digital; others are a mix.
A sturdy, waterproof book bag or back pack. You'll have fewer books to lug around in college, as you will likely be taking 1-5 classes at a time, compared to 7-8 classes in high school.
Lanyard for your school ID and a little cash. Some schools give these away at orientation, so you may not need to buy one.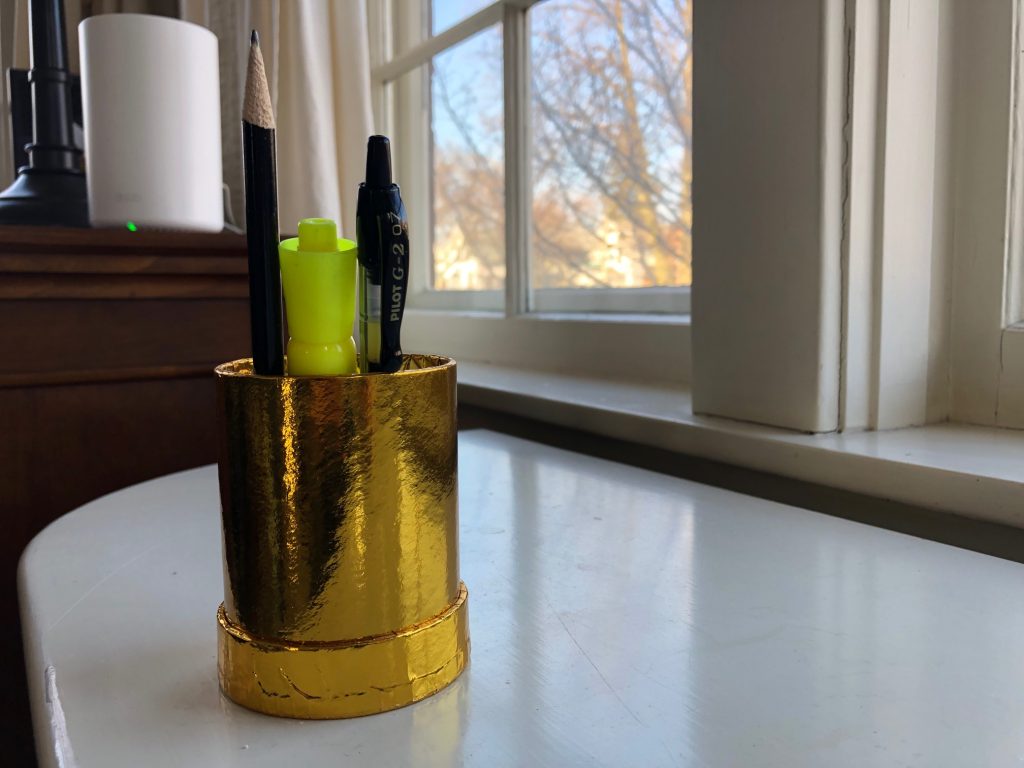 Don't forget, Embossed Graphics also carries graduation-themed napkins and guest towels, as well as some keepsake ornaments for your new graduate.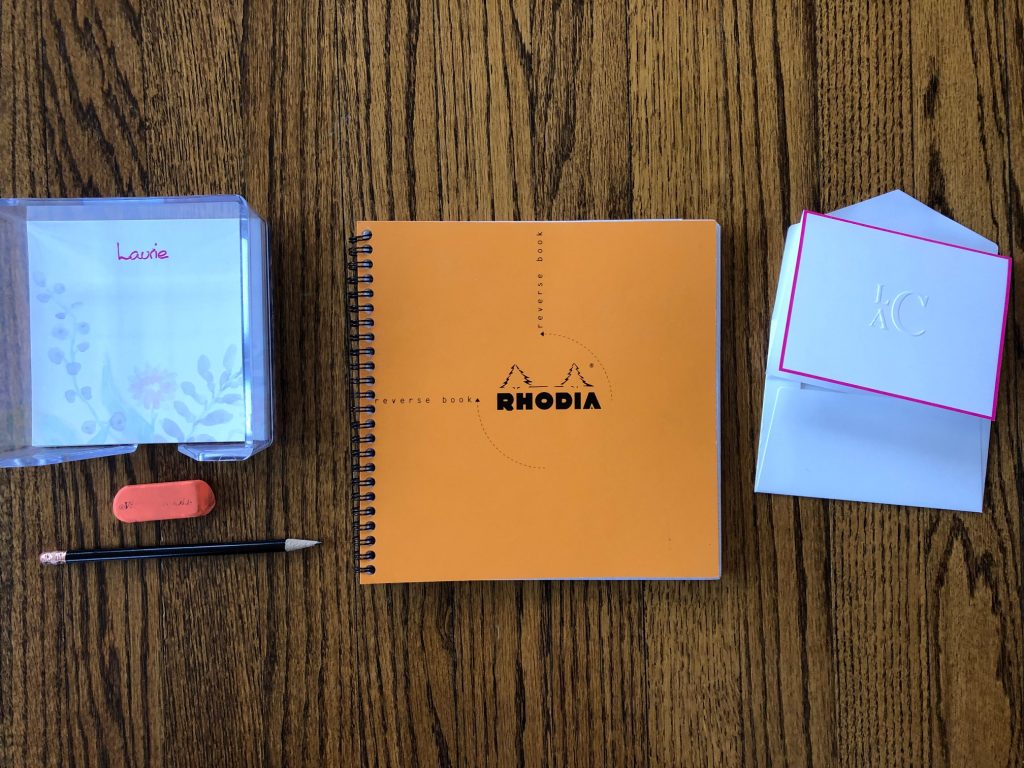 Please buy local! Use our store locator to find and visit your nearest Embossed Graphics retailer. Shopping small keeps people employed and contributes to local taxes. Your purchase of Embossed Graphics stationery not only enriches your lifestyle, it enriches your community.