Soon after you tie the knot, it's time to dive into the task of writing that pile of thank you notes on your to-do list. The simple act of handwriting a thoughtful note will be a meaningful memento to family and friends. Taking the time to write a beautiful thank you note soon after your wedding speaks volumes about the type of person you are and the kinds of relationships you'll maintain for the rest of your life.
Begin with beautiful stationery and then consult your gift list. It's time to start writing.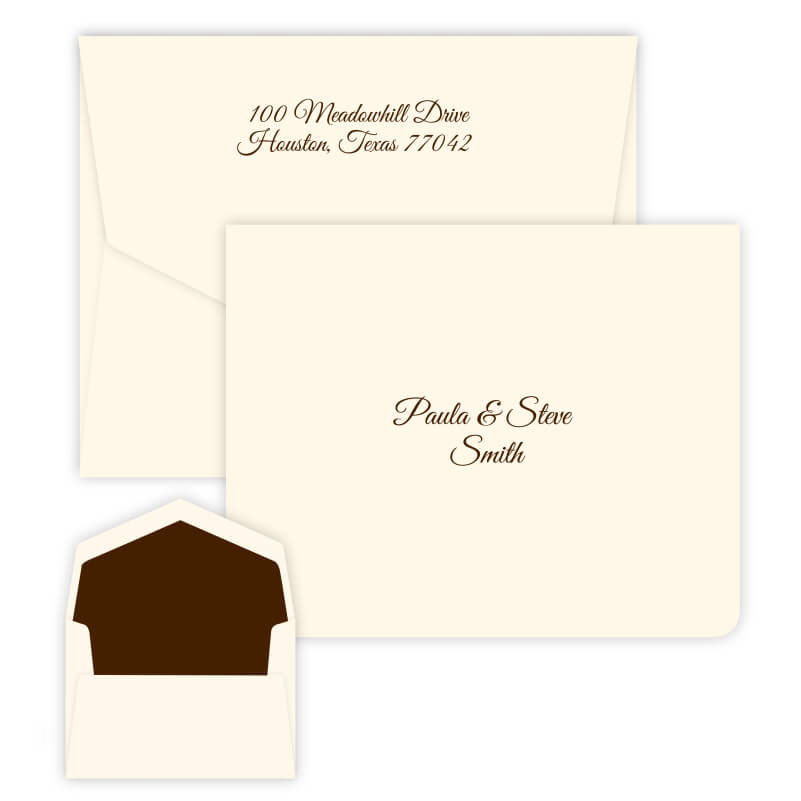 What to Say
Follow this format for the perfect wedding thank you note:
Salutation. "Dear Kira and Jack,"
Thank them for the gift, whether it was an object, money or their presence. Be sure to name it: standing mixer, handmade quilt, traveling from Florida to Chicago to be with us, etc. If they gave you money, avoid naming the amount; the words "generous gift" suffice.
Tell them how you plan to use the gift, or some way that you admire or appreciate it. If they didn't give you a physical gift, but instead attended your service or traveled from a far away place to share your day, please do their effort and how their presence made your day all the more special.
Thank them for their friendship or support and look forward to seeing them or communicating with them again soon.
Close. (For a special touch, both bride and groom can sign each note.) "Sincerely" "With love" etc.
For Special People
Move beyond these basics when writing to people especially close to you. In fact, create a separate "short list" of these kinds of thank yous. You may consider using letter sheets as your writing paper.
When writing thank you notes for these special people, give yourself room to add several lines or paragraphs. Acknowledge the generosity of parents who footed some of the wedding expenses. Praise the thoughtfulness of an aunt who created a beautiful handmade quilt out of your childhood clothes. Reminisce with a school friend who traveled across the country to be there for your big day.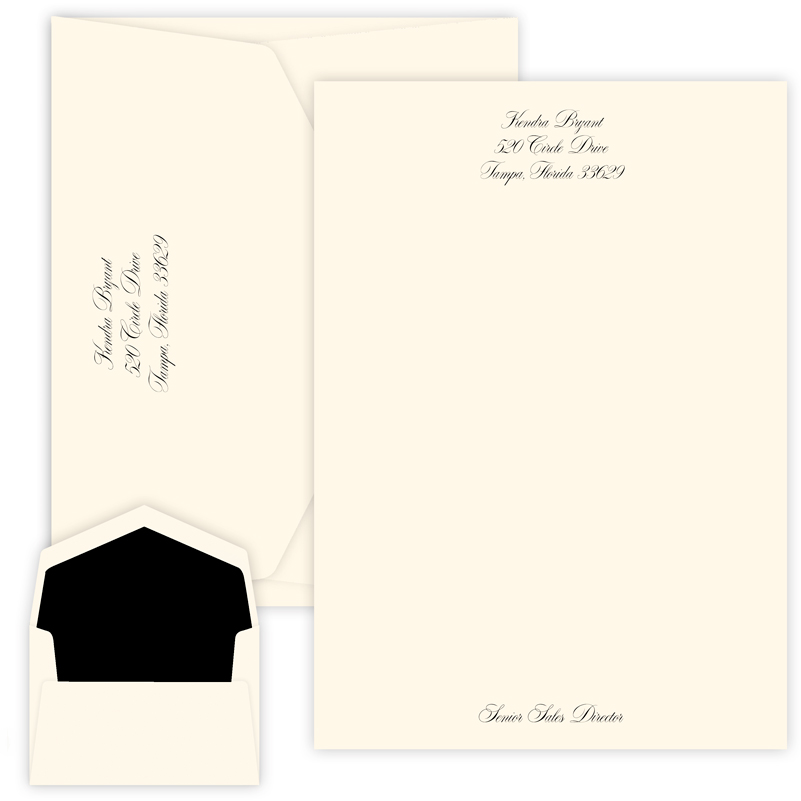 The Couple's Monogram
When it comes to wedding stationery, you have many options. Do you love the elegance of a monogram? Create a "couple's monogram." Your shared last name initial takes the center spot. Her first initial is on the left, his first initial is on the right.
Henley Grand Monogram Note A perennial top-seller, these embossed notes come in white or ivory paper. You can add a colored border to reflect the color of your wedding theme, if you choose.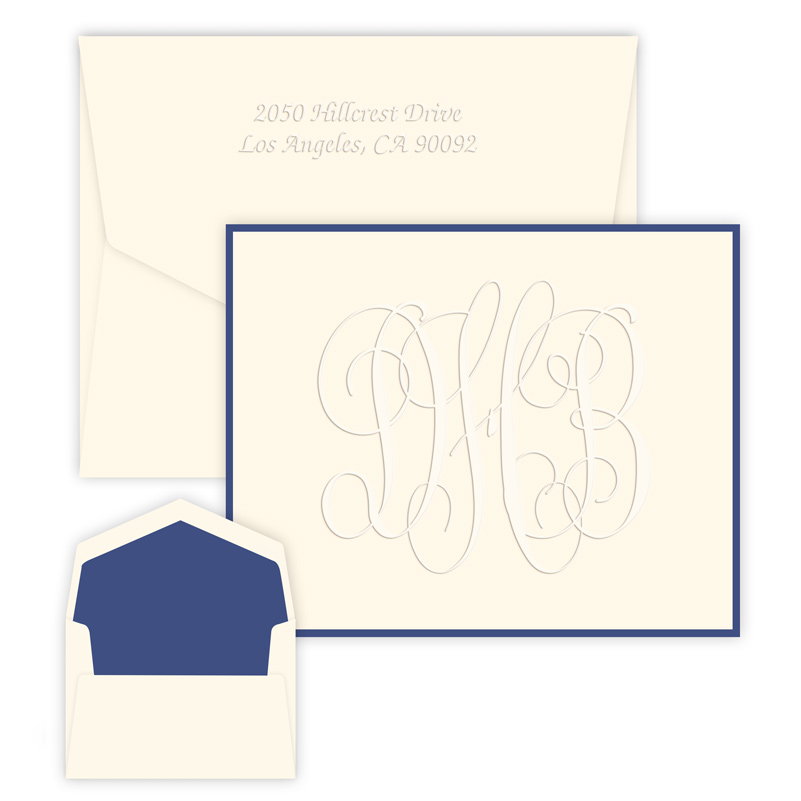 See Embossed Graphics' collection of folded notes to find wedding stationery that's perfect for you. You can also visit your favorite local stationery store or gift shop to look at our Silver Leaf Invitation Album and order exquisitely printed folded notes with a larger range of lettering styles and design elements.