This Mother's Day seems more meaningful than most–and it may seem more difficult to create meaningful gifts for Mom that say all that's in your heart. It's been a very hard year for most mothers throughout the world. News media is filled with stories of women burning the candle at both ends to help their kids e-learn, keep things afloat at work, and handle all the myriad other duties they do. It's too much! For middle-aged women, many of us haven't seen our own mothers as often — if at all — this year. My mother lives in Texas and I live in Illinois, so aside from Zoom calls or phone calls, I really miss her! Even if you live nearby, because COVID-19 affected older people more than younger ones, many skipped family gatherings in order to protect elderly grandparents.
So, to make a long story short: Moms have had a rough year, and it's time to step up and put some of your best thinking into showing her how much you care. Here are some ideas for choosing meaningful gifts for Mom that say, "I love you."
Cheerful Desk Refresh
For mothers who work from home, they may be tired of their desk set up. Give yours a personalized memo square, such as our adorable Banded Memo Square, and a sweet coordinating vase — filled with flowers of course! Add a coupon to make her lunch on an upcoming work day of her choice, so she can eat outside on your balcony, patio, or picnic in the park.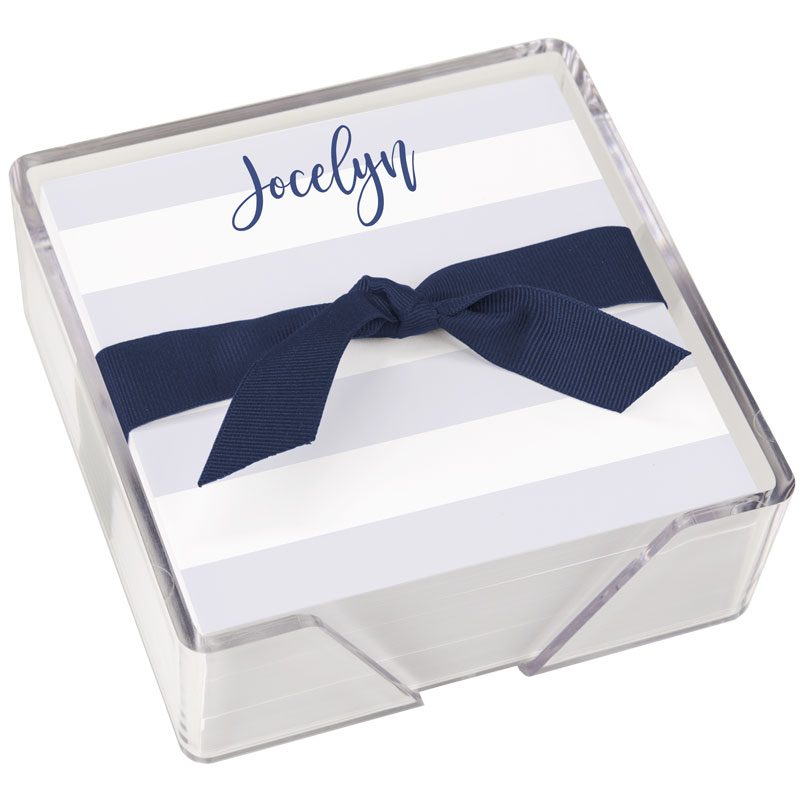 Great Escape
With vaccinations climbing, many people are starting to think about travel plans again. Give Mom a weekend away, either with a close friend, or perhaps just by herself. These cute Tropical Breeze Cards are the perfect accompaniment. Find a short term rental place near a lake or beach and write her itinerary on one of these cards. Send her off with stamps so if she wants to, she can update you on how her weekend is going.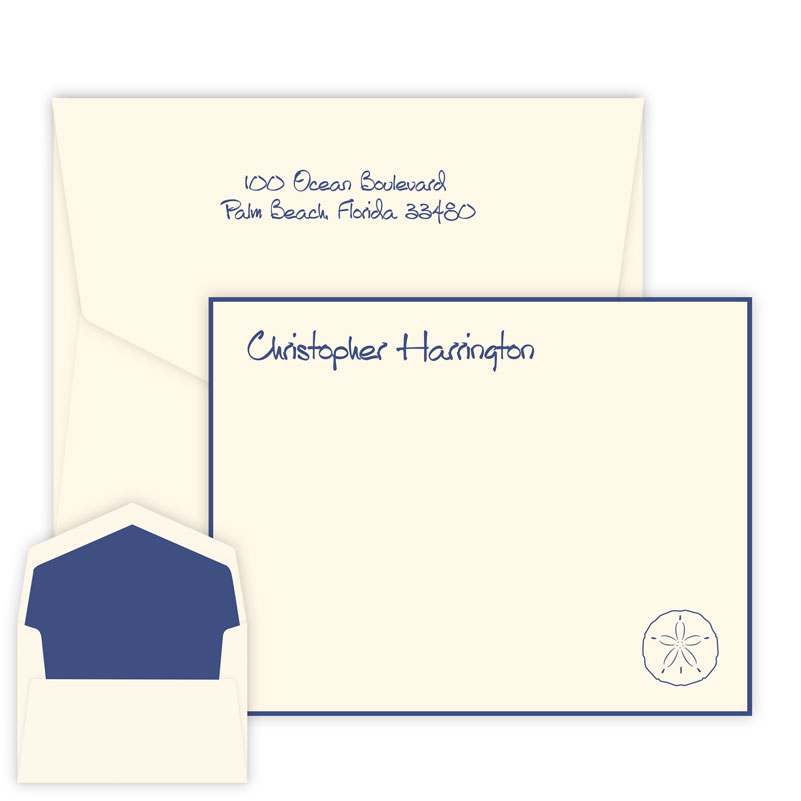 Weekend-In Party for One
It might be time for Dad to take the kids out of the house for a day and evening so Mom can have some time to herself. (Museums are starting to open up and the weather is fine for park play.) Get her the ingredients for making Mimosas, this cute Wine Diva Stemless Wine Glass, a box of her favorite chocolates, and the TV remote for Netflix binge-watching.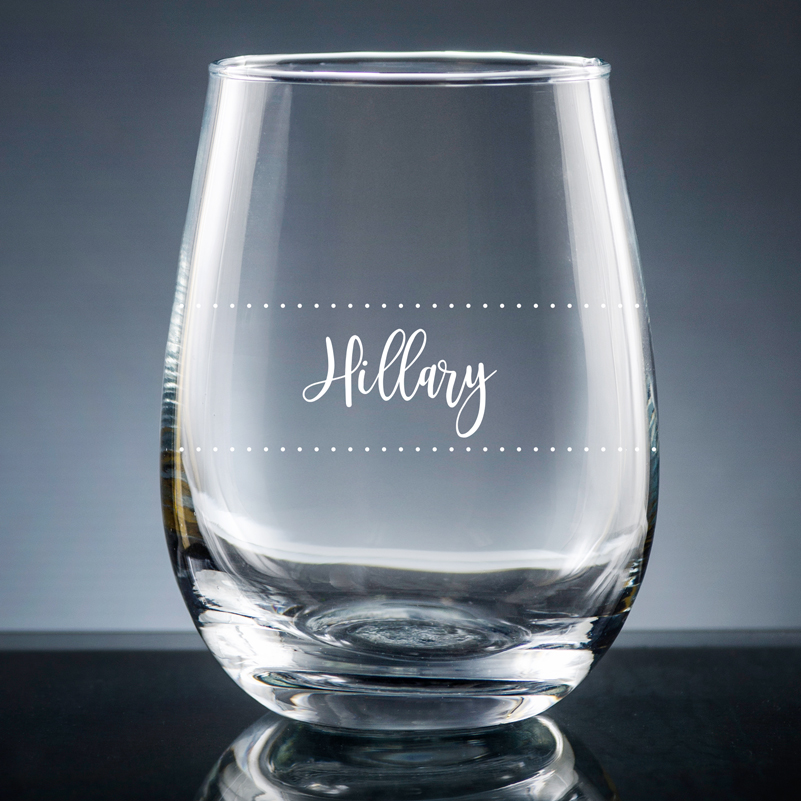 Mother's Day Memories
For elderly moms or grandmothers who are far-flung, send her your favorite family photograph with this beautifully crafted Mother's Day picture frame. Include a handwritten note filled with your most cherished memories of her. Plan to do a Zoom call and either arrange for delivery of a bouquet of flowers or a meal from her favorite restaurant to feed her body and soul.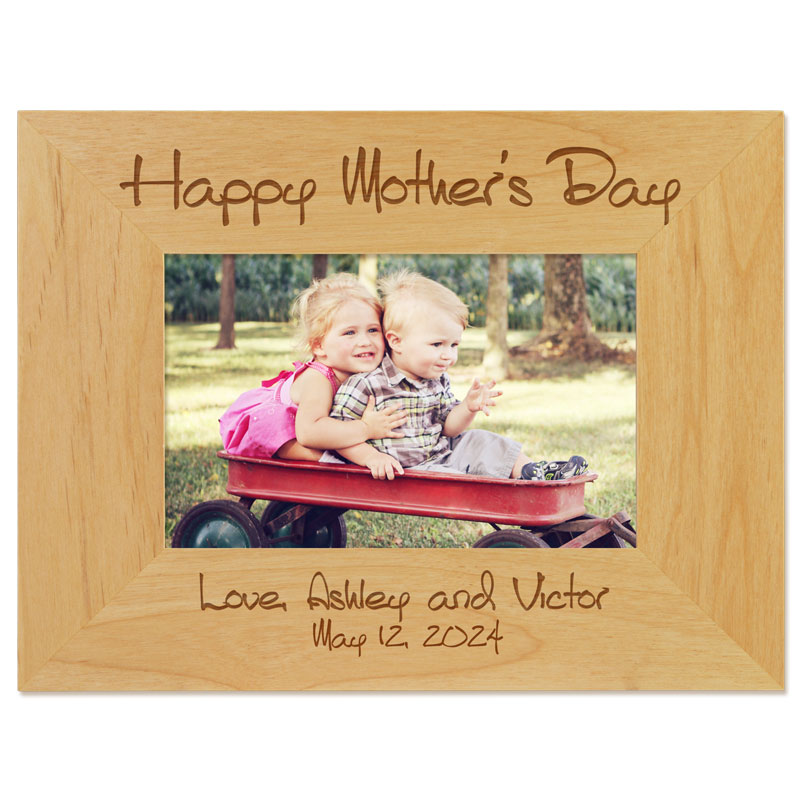 Most of all, have fun putting together your gifts for Mom. The more playful, personalized and creative you can be, the more she'll respond to your efforts. You want to see her eyes brighten and her smile grow wide on Mother's Day.
And remember to buy local! Use our store locator to find and visit your nearest Embossed Graphics retailer. Please buy local to keep people employed and pay local taxes. Your purchase of Embossed Graphics stationery not only enriches your lifestyle, it enriches your community.