When your best friend throws you a baby shower, what's the most efficient way to write the thank you notes after the big party?
Expecting a baby– whether you are adopting or carrying your own — is exciting and exhausting. There are a million and one preparations to make…on top of sleepless nights and the discomfort of being pregnant. You may or may not be feeling your best. Luckily we've put together this guide. Here's the skinny on baby shower thank you notes.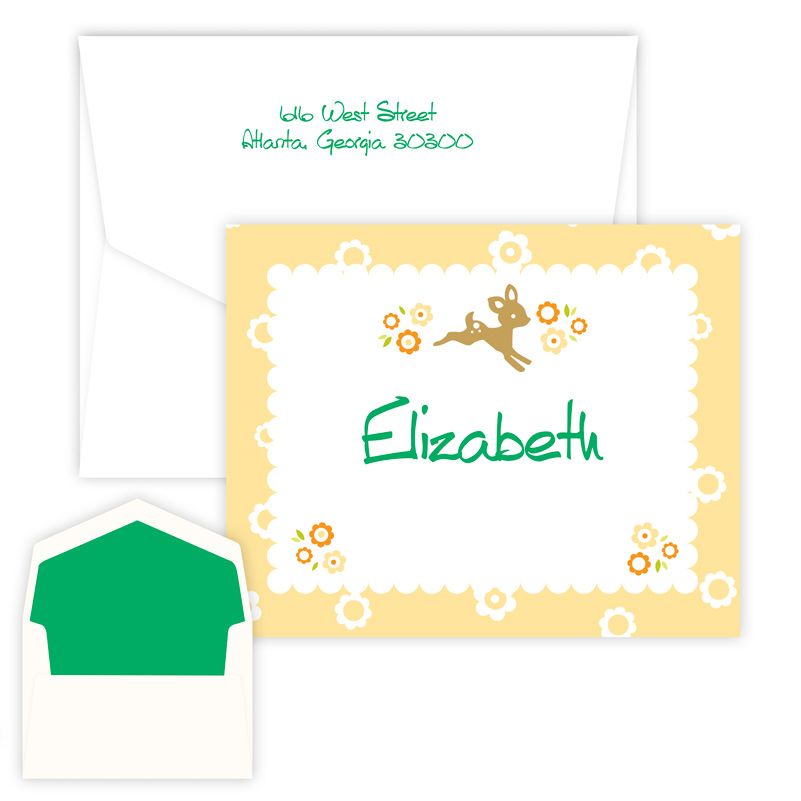 Enlist Someone to Make a List
While you're up their oohing and cooing over all the beautiful gifts, be sure to enlist someone to write down what you got and who gave it for each item. Give the person the right to be assertive and ask questions if they didn't catch the name or are confused about something. You'll be glad you got it all written down when it comes time to put pen to paper.
Use Real Thank You Notes
And you are using paper, right? This is not the time to send off a quick group text to attendees. If they took the time to shop for you and wrap the gift, you need to take the time to write out your most sincere thoughts on real paper thank you notes.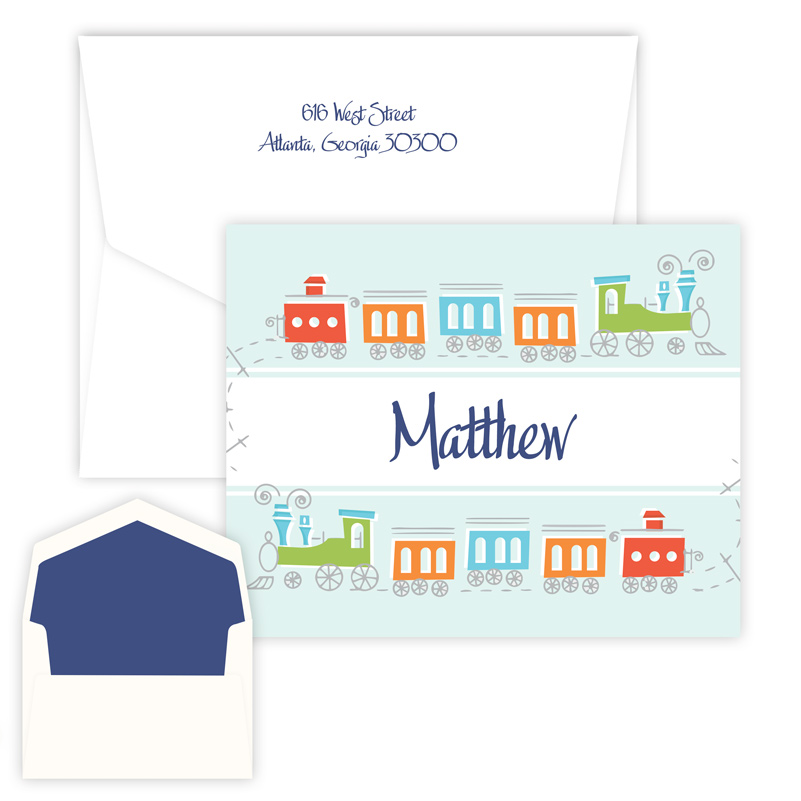 Follow the Formula
When it comes to writing thank you notes for baby showers, the same formula goes for every thank you note: Write the person's name, mention what they gave you, tell them how much you love it and how you plan to use it. Thank them for attending your shower and let them know you hope you can meet in person post-COVID-19 so they can meet the baby. Be sincere. Be yourself. And it's okay to be brief.
Address the Envelopes Yourself
It's a bit tacky to ask people to address their own envelopes, so don't be tempted. Ask the host or hostess of the party for the names of all attendees and whether she has their snail mail addresses. If not, a quick text to the attendees — by the host or you– to track down missing addresses directly from the attendees is perfectly appropriate.
There, you're done! That wasn't so hard, was it? Congratulations on your forthcoming new bundle of joy. You have exciting new days ahead of you!
Want to see our collection of personalized thank you notes? Find our folded notes here.
And remember to buy local! Use our store locator to find and visit your nearest Embossed Graphics retailer. Please buy local to keep people employed and pay local taxes. Your purchase of Embossed Graphics stationery not only enriches your lifestyle, it enriches your community.