It's Earth Month… and we are thinking about ways to combine our love for stationery with a love for the earth. This year, Earth Day is Saturday, April 22. Arbor Day– a day to celebrate trees — is Friday, April 28. Naturally, one of the first questions we think about is, Can you recycle stationery?
The answer to that is, generally, a BIG YES! We visited the website of the American Forest and Paper Association, which represents the paper recycling industry. They are eager to get your used paper stationery and turn it into fresh recycled paper so they can make more beautiful products with it. There are some guidelines, though.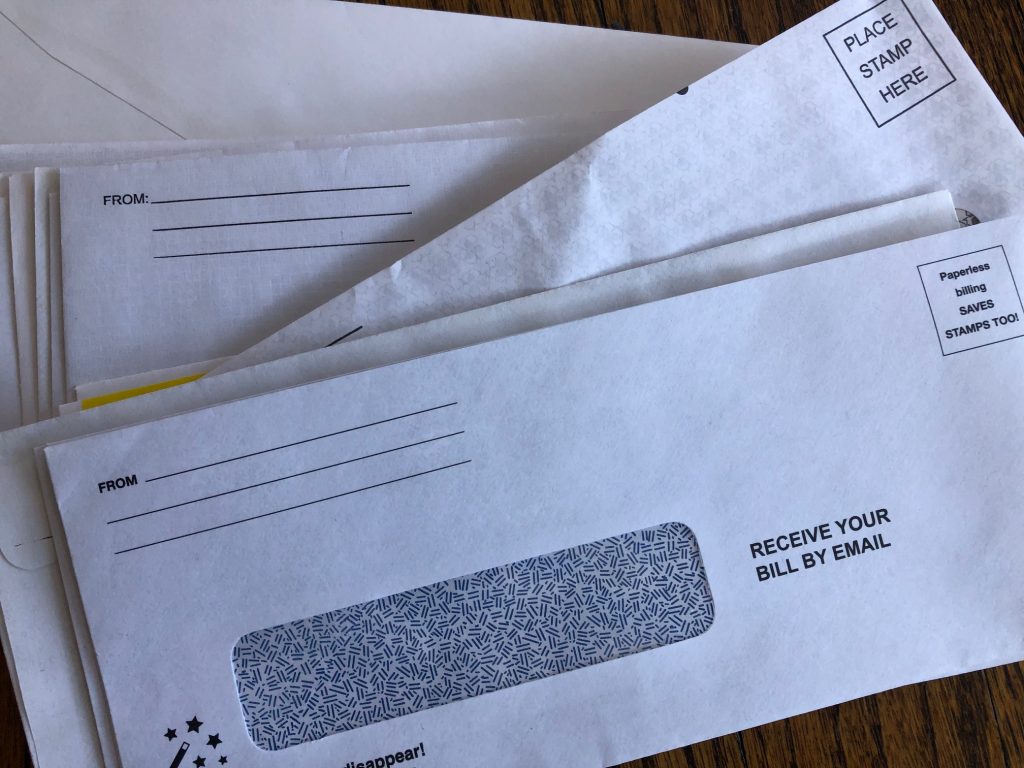 Ideas for Recycling Stationery
The following guidelines are generally true. But we urge you to contact your town or waste hauler for specific recycling guidelines for your area.
Embossed stationery is easy to recycle, as it has no thermography or foil ink on it. You can put it right into the recycle bin. Here's an example of embossed stationery, the Banner Chesapeake Card. Fairfax stationery, which is printed with a matte ink, can be recycled as well.
For stationery with raised-ink (thermography) or foil designs and personalizations, you should rip off the personalization or design and toss that into your trash. The rest of the paper can go in the recycle bin. Here's an example of raised-ink stationery. Here's an example of stationery with a foil design, the Infinity Note.
Same with envelopes. If they have an embossed return address, toss the whole envelope into the recycle bin. If they have thermography (raised-ink) return address, rip off the envelope flap before putting them into the recycle bin. Toss the personalized flap into the trash.
For Embossed Graphics envelopes with linings, our linings are generally coated papers, which should go into the trash. You can separate the lining from the envelope.
For Embossed Graphics notes and cards with embossed personalizations and colored borders, those borders are printed with matte ink and can be recycled.
For more information about recycling stationery, visit this website.
Aside from recycling, other actions to take include Reducing and Reusing. These are even more important than Recycling, when it comes to caring for Mother Earth.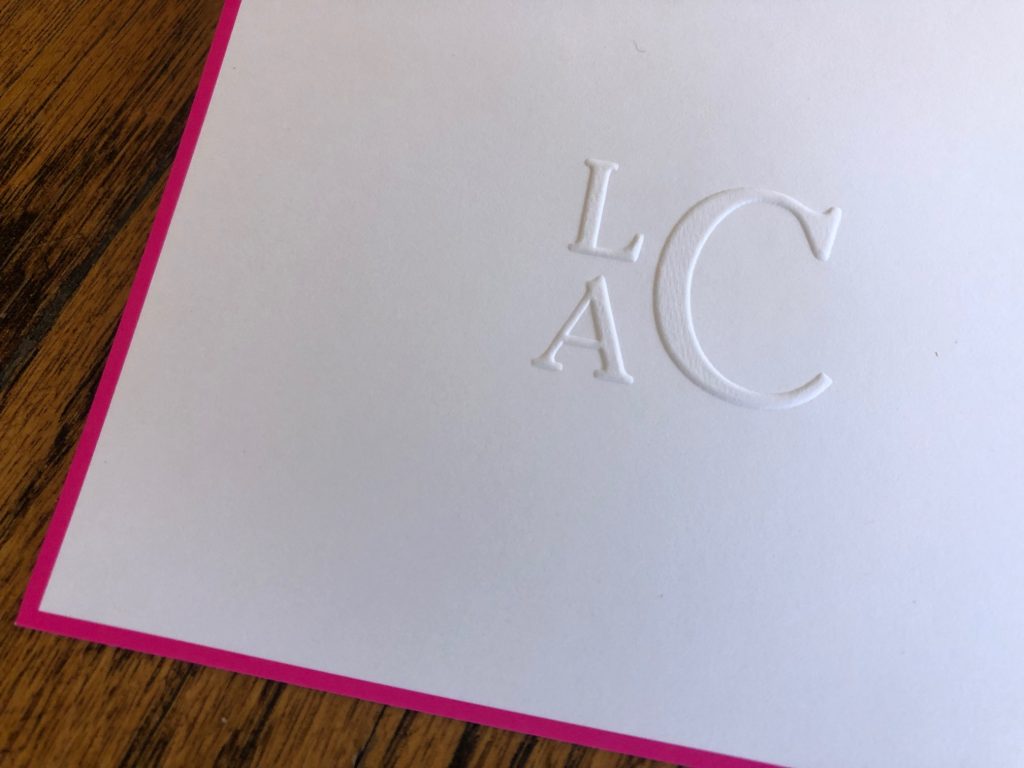 Ideas for Reducing Stationery
Waste not, want not…that's an oldie but goodie. Reduce by not buying stationery you won't use. It wastes precious natural resources and energy, as well as money. Most of us are pretty careful in this regard.
While I generally have at least two or three different stationery designs in my desk, I make sure to use it first, rather than buying specialized greeting cards from the grocery store, for example. My blank personalized stationery is perfect for gift giving, thank you notes, and general greetings for my friends and family.
Another way to reduce is to be careful when writing on your stationery. Try not to make careless mistakes that would cause you to toss your stationery and start over on a fresh piece.
If my envelopes dry out, I use a dab of glue to close the flaps. No one's the wiser! And it's so much better than tossing the envelopes.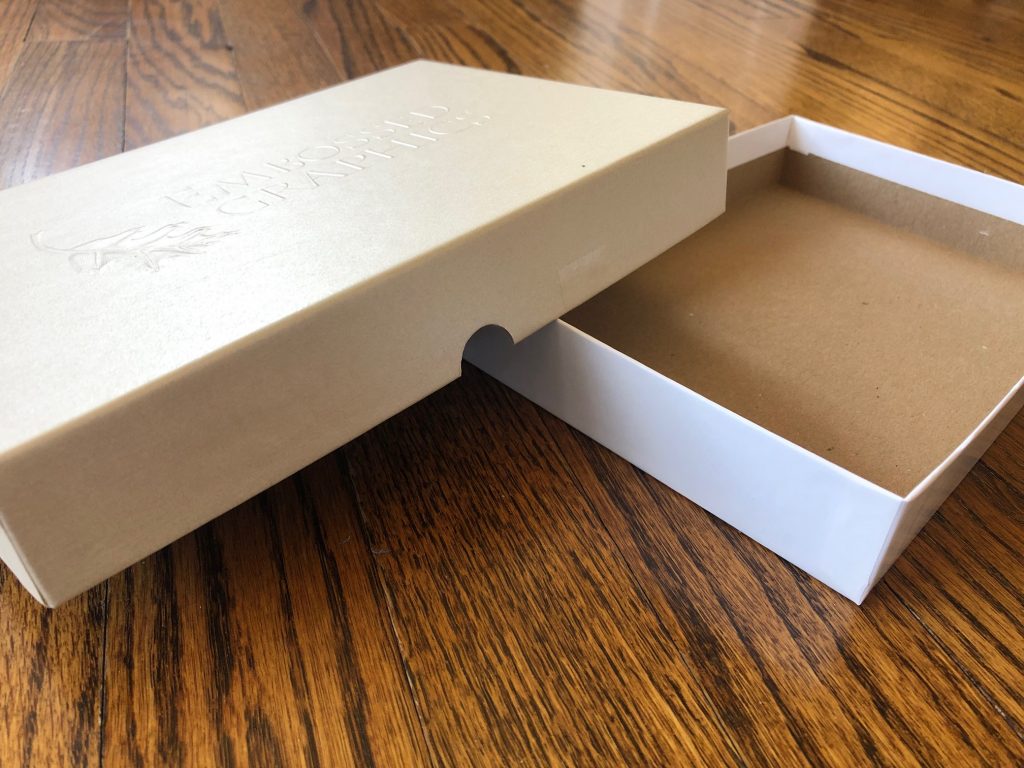 Ideas for Reusing Stationery
Reusing is trickier, but important. The more we can use the materials we already have in our homes, the more gently we live on the earth.
If you have moved, and have a lot of envelopes personalized with your old return address, consider using labels to cover up the old return address.
At our house, we save unused, blank envelopes that come with our bills. We have a stack of them and use those instead of a fresh envelope.
If you've finished a box of Embossed Graphics stationery, the boxes are the perfect size for drawer organizers. You can also use them as gift boxes for birthdays and holidays. I toss them in with my gift wrapping supplies. I also use a cool shoebox to house my checkbooks and other office supplies.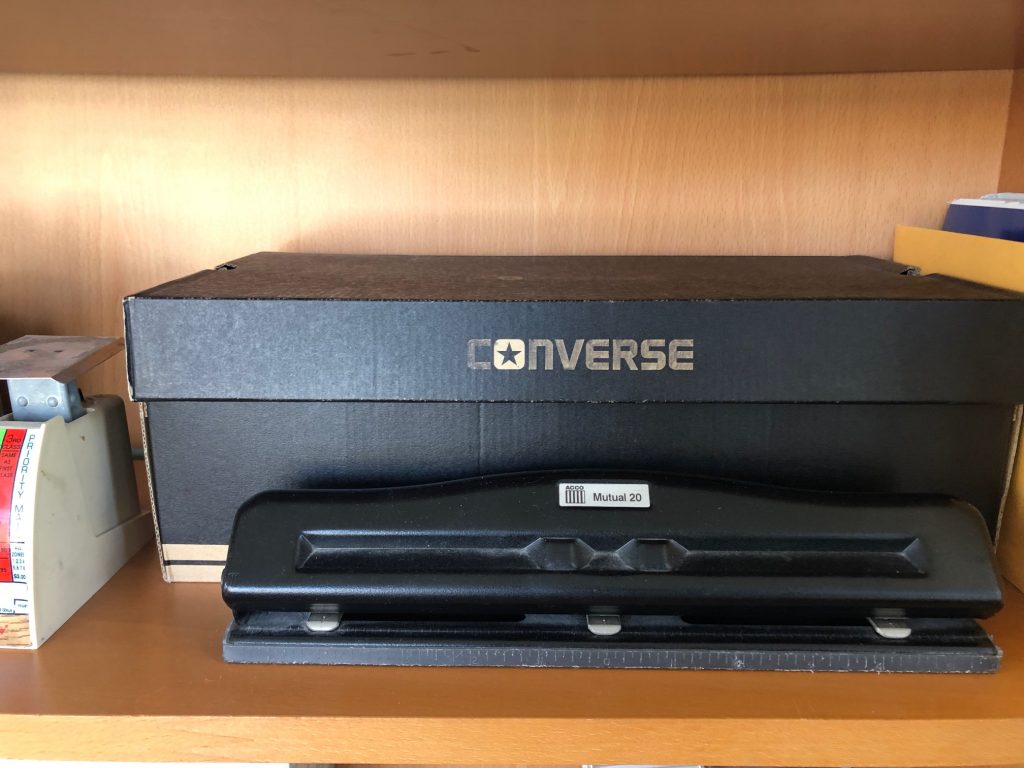 Here's more information from the Environmental Protection Agency on Reducing and Reusing.
Happy Earth Month! I hope these tips are helpful to you. If you have other ideas for reducing, reusing and recycling stationery, we'd love to hear them.