Why is stationery still important? Designed with the right details, stationery is undeniably impressive … and can even be powerful. Let us count the ways.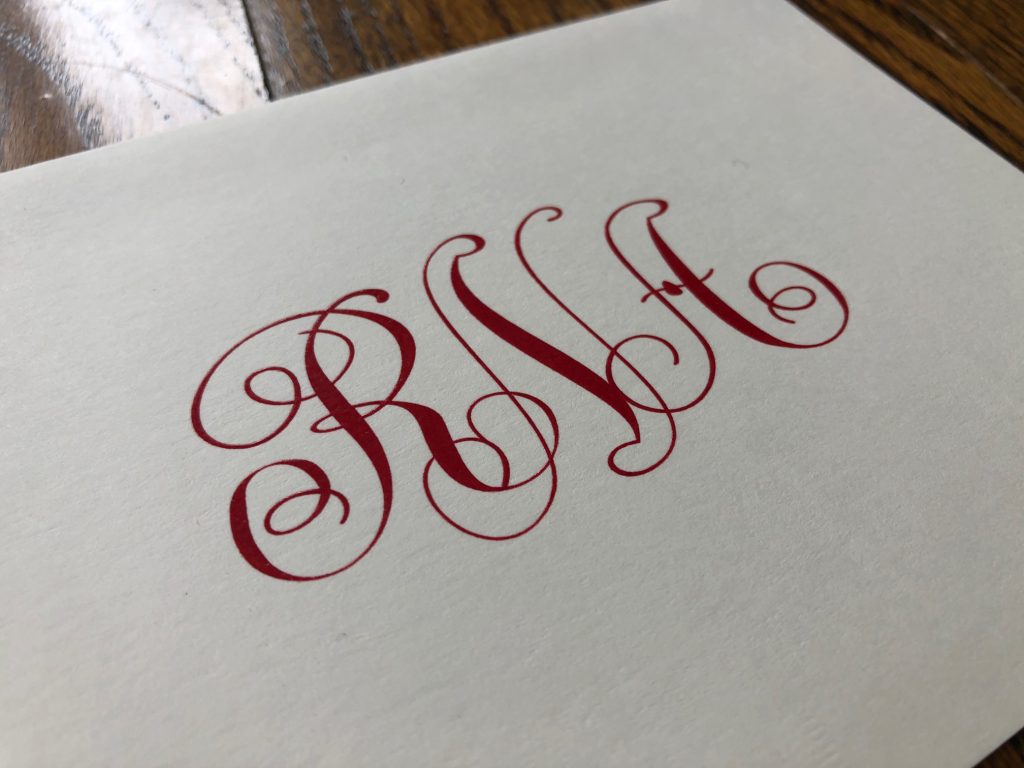 Over the past two decades, more and more, people are relying on calling, emailing, texting, and now, video conferencing, to keep in touch. And while those communication modes are instant and pervasive, we can't seem to let go of writing traditional snail-mail letters. Why does stationery have such staying power?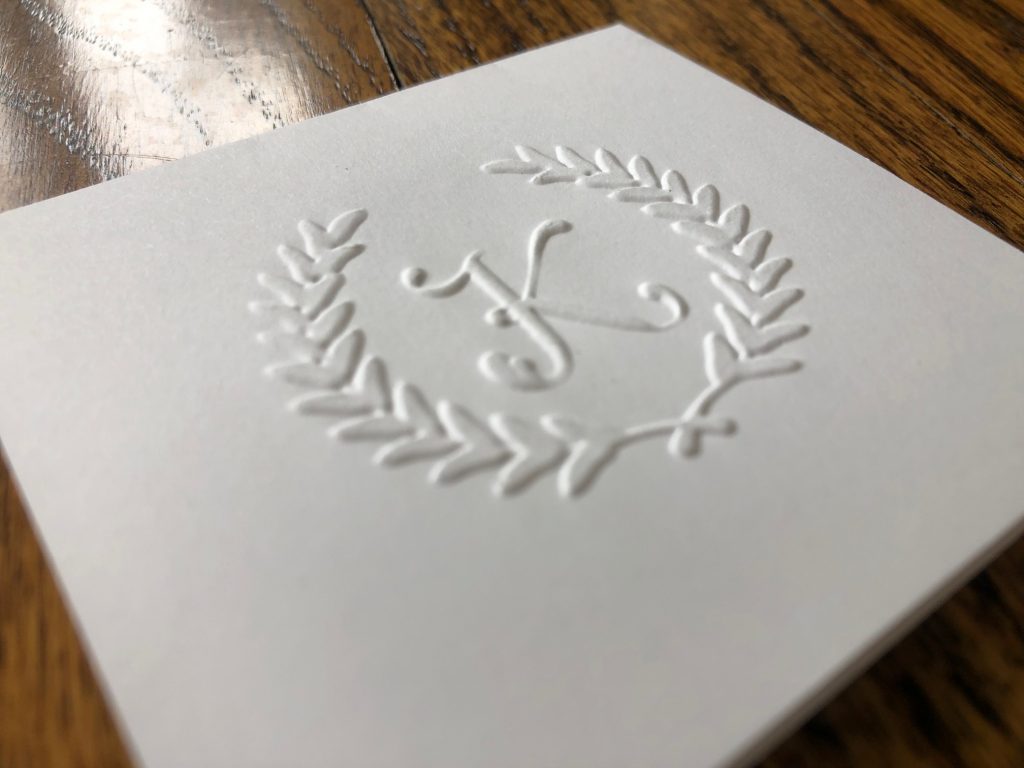 Stationery is Beautiful
While texting is automatic… it's still thrilling to receive a beautifully printed wedding invitation. When you open a carefully crafted thank you note on elegant embossed paper, you feel the writer's care. It's memorable. It can be beautiful. Often, it's worthy of saving. Digital communications feel ephemeral in comparison. Etiquette may dictate that we use stationery, but most of all, we want to use stationery.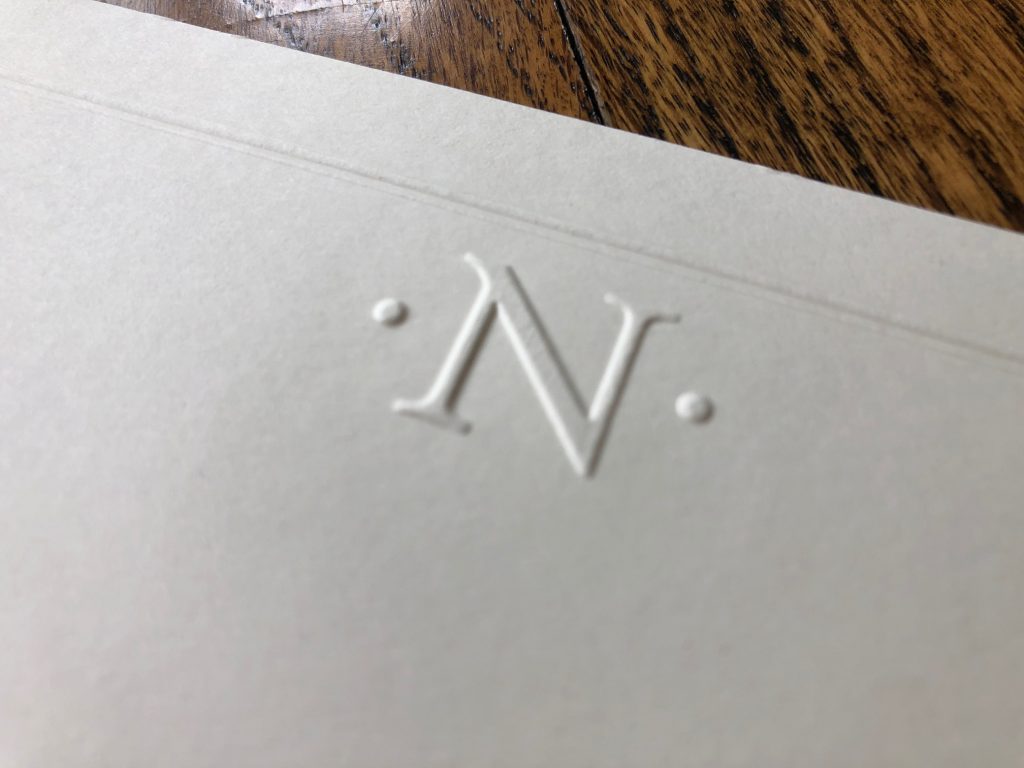 Stationery is Tactile
In addition, stationery– folded notes, correspondence cards, gift enclosures, letter sheets and even journals and memo squares — is human. It's tactile and sensory. As much time as we spend in the digital world, we as human beings crave the beauty and richness of the real, natural world. And when you personalize stationery with your name, monogram, favorite color and favorite lettering style, it becomes a meaningful extension of you. Embossing, raised-ink, foil details and thick paper make the experience even more enjoyable.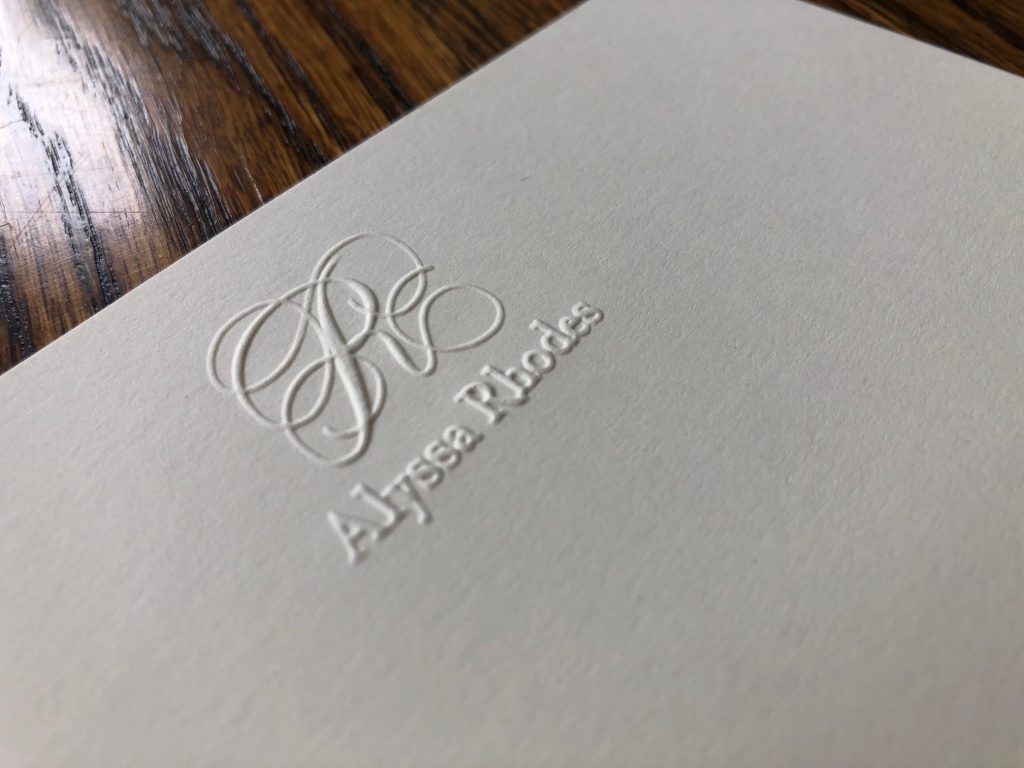 An Important Business Tool
Today, stationery is indispensable for certain key situations. In business, a hand written thank you note to a client is a must. Attorneys use traditional stationery to convey the gravity of their work: contracts, notices, agreements, etc. Corporate stationery can be customized with the company's name, address, and other key details, and is an important branding tool.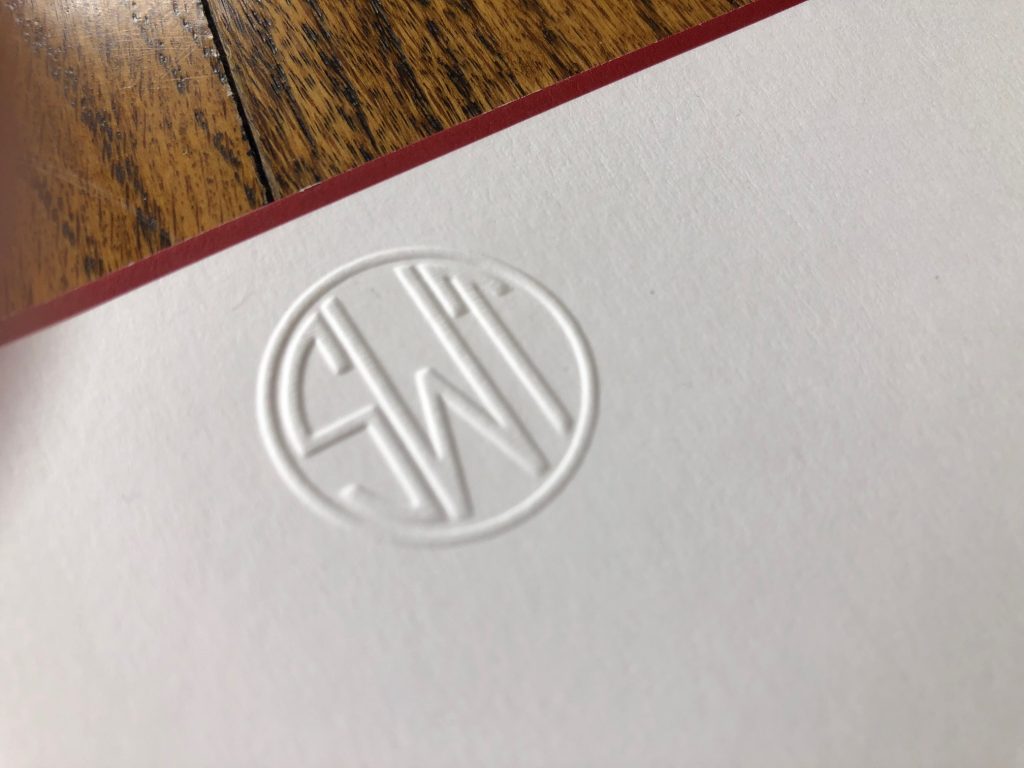 A Souvenir of Life
Stationery serves as souvenirs of life's most special occasions. In the social world, wedding invitations, sympathy notes, and thank you notes belong on beautiful papers. Scented with perfume, stationery becomes the basis for a really beautiful love letter. Texting and email can't compare. Hundreds of years of tradition dictate that these communications belong on paper.
Want to look at our full line of stationery? See it all here.
Please buy local! Use our store locator to find and visit your nearest Embossed Graphics retailer. Shopping small keeps people employed and contributes to local taxes. Your purchase of Embossed Graphics stationery not only enriches your lifestyle, it enriches your community.