Never underestimate the power of a carefully selected gift. Our personalized keepsake ornaments — in addition to being perfect for your tree –are meaningful markers of friendship and love. Plus, regularly priced at $18.95, they are an affordable gift.
With COVID19 cases rising across the U.S., our winter holiday season may feel upended, especially where cases are high and communities are asked to keep in-person socializing to a minimum. For many families and friends, not being able to safely visit during Thanksgiving, Christmas, Hannukah, birthdays and other winter celebrations will be a huge disappointment.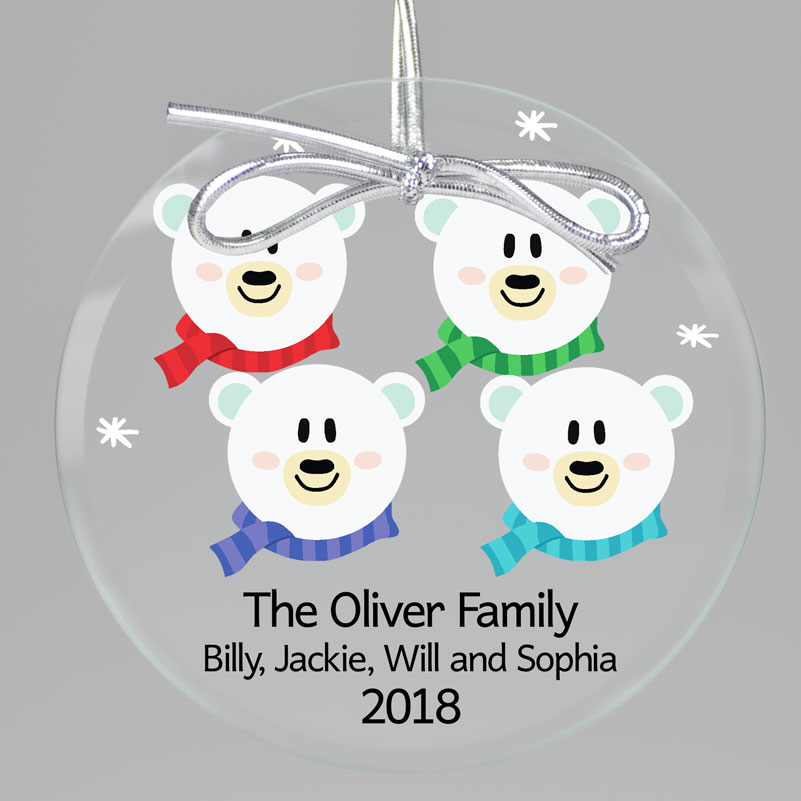 Experts say it's important for our mental and emotional health to find other ways of connecting with each other. Phone calls, Zoom calls, texting and outdoor, socially distanced, masked get togethers are perfect. And now that the holidays are approaching, exchanging gifts will become even more powerful. Finding a gift that says, "I care about you," may be more important than ever.
Keepsake Gifts
Personalized keepsake ornaments work beautifully as gifts. They can help remind someone of an important life milestone, such as a marriage, a new baby, a special birthday year, a loved one's passing, a graduation and more.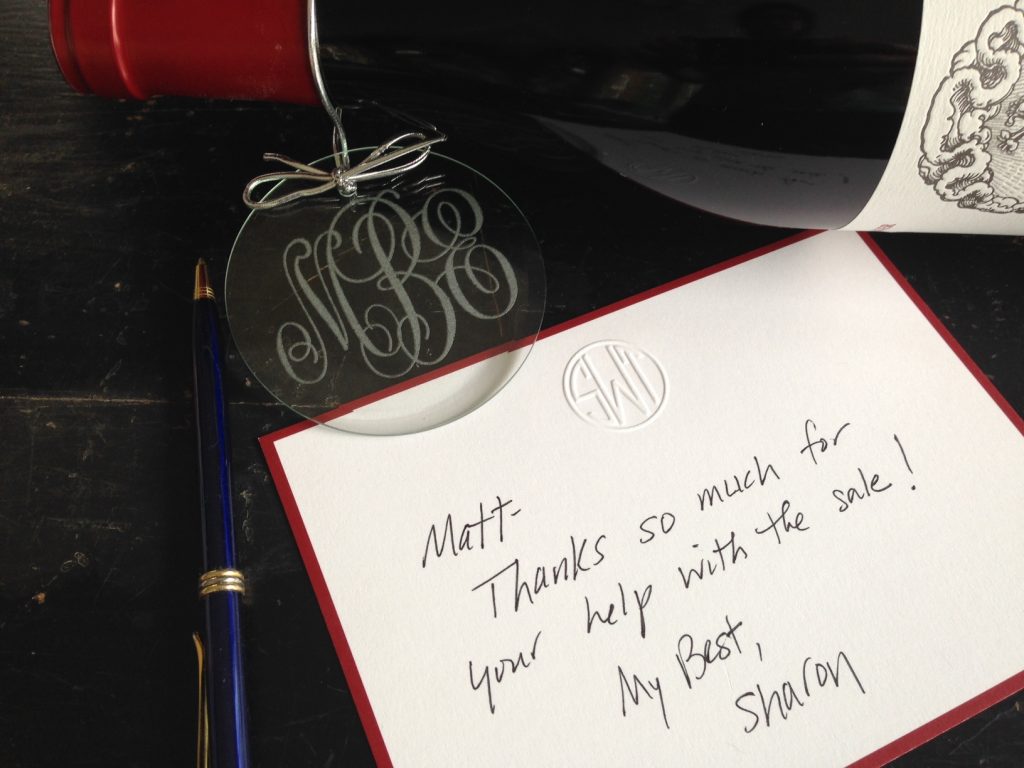 They can also be a special reminder of a friendship: Send your best friend their monogram on an ornament. Or your child can give her BFF an ornament imprinted with a photo of the two of them.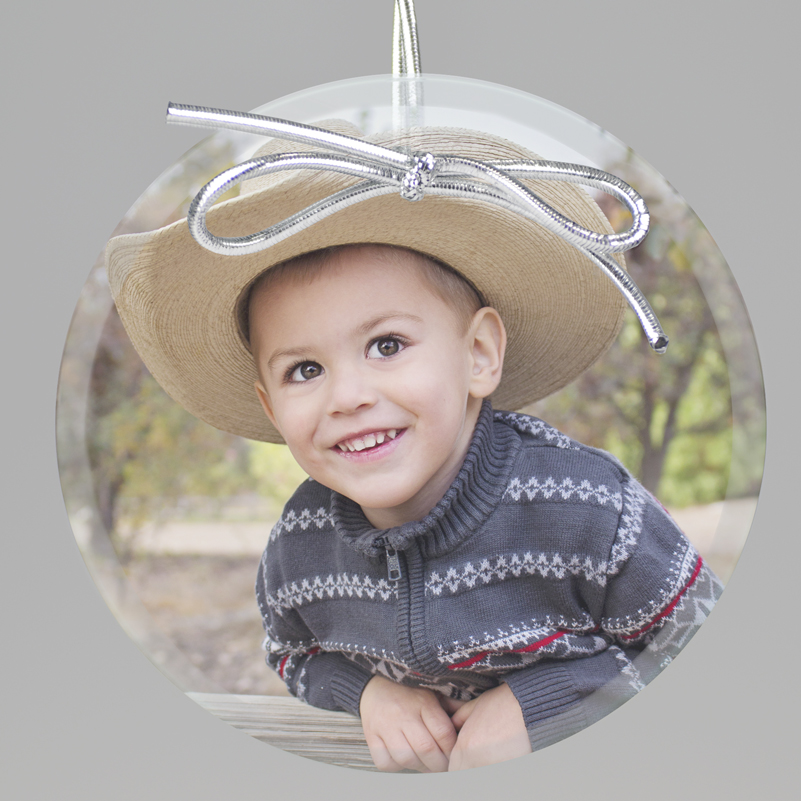 They are wonderful for a special teacher — we have a variety of designs just for them. This has been an especially hard year for teachers.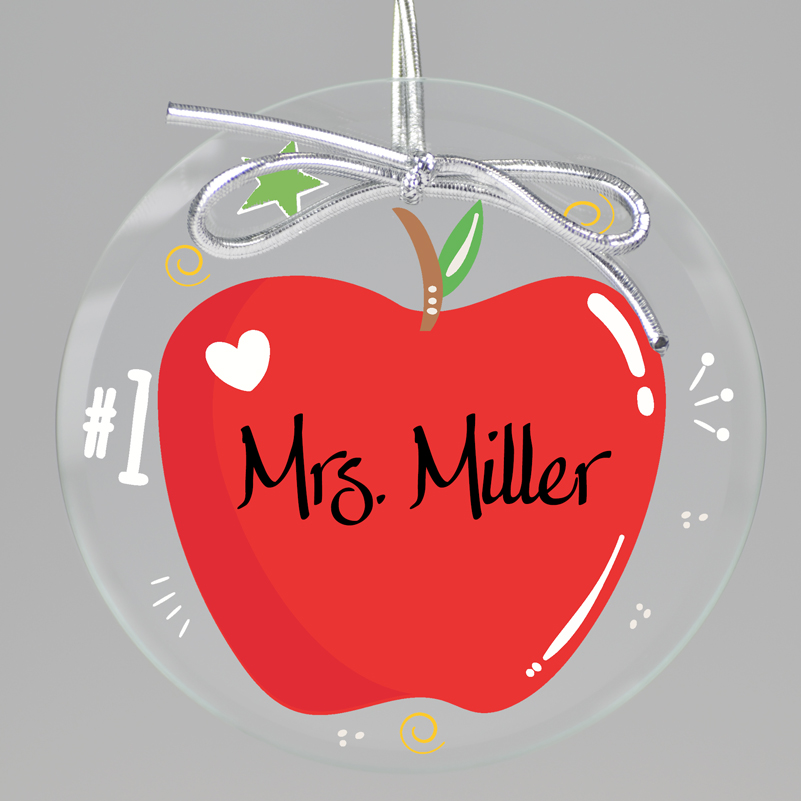 Christmas, a religious sacrament, monograms, sports, pets, awareness ribbons….You can personalize these ornaments with so many themes.
Gift Tags
If you want to give a bigger gift, why use an ordinary paper gift tag when you can give the recipient something special? Use a personalized keepsake ornament as the gift tag. Each ornament comes with a silver ribbon, which you can use to attach the ornament to a gift bag or box. It will provide extra sparkle and color.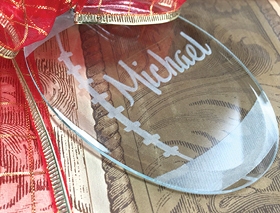 Want to see more? Look at all of our personalized keepsake ornaments. This is the most important time of year to buy local! Use this link (https://www.embossedgraphics.com/where-to-buy.php) to find and visit your nearest Embossed Graphics retailer. Please buy local to keep people employed and pay local taxes. Your purchase of Embossed Graphics stationery not only enriches your lifestyle, it enriches your community.