Embossed Graphics has mastered the art of embossing–every piece of stationery we ship out is perfect. But believe it or not, we are even better known for our lettering styles. When you see the breadth of styles we offer, you won't wonder why.
Lovely Lettering Styles
Our lettering styles are not like the typical fonts you might see on other personalized stationery. The difference is that we work hard to perfect the letter shapes and the way they work together, including the spacing between letters. This shows up especially in our monograms.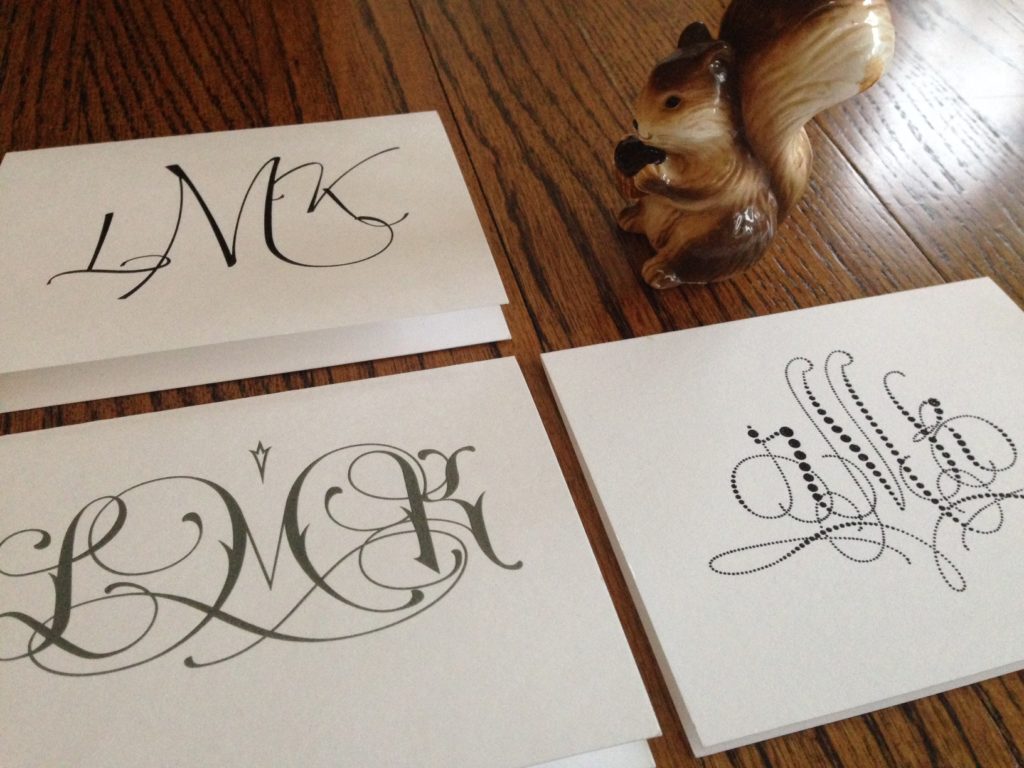 We offer time-tested styles, such as Anthony and Classic, which is shown below.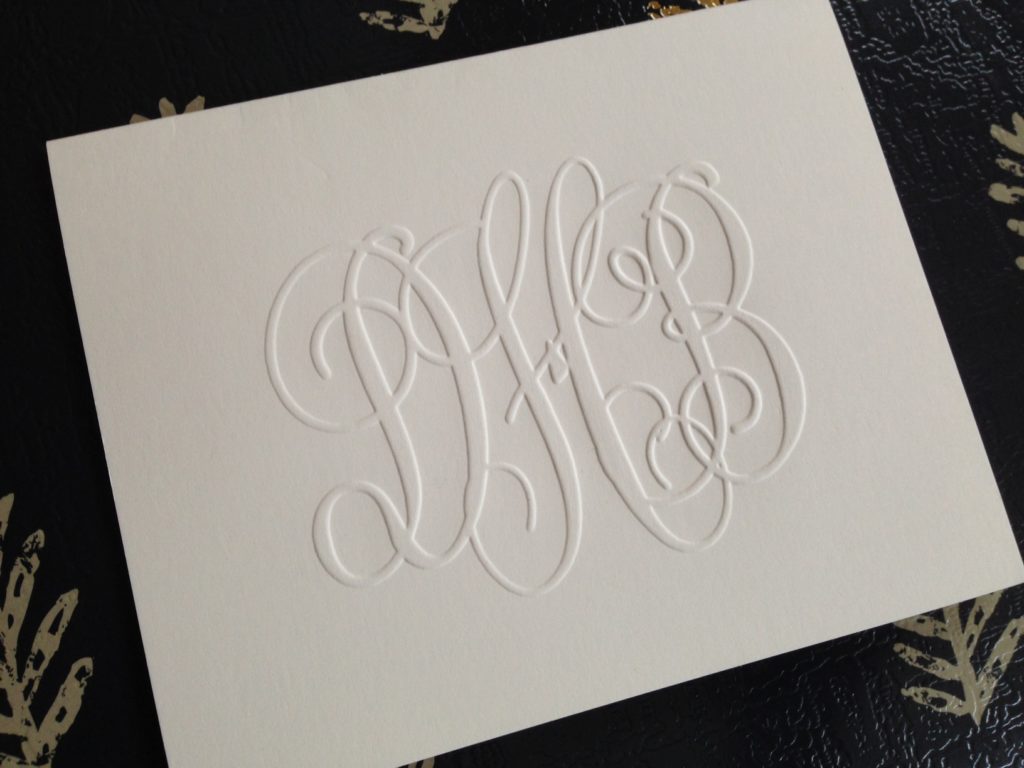 And, we are always developing new lettering styles such as these hand-lettered-inspired styles.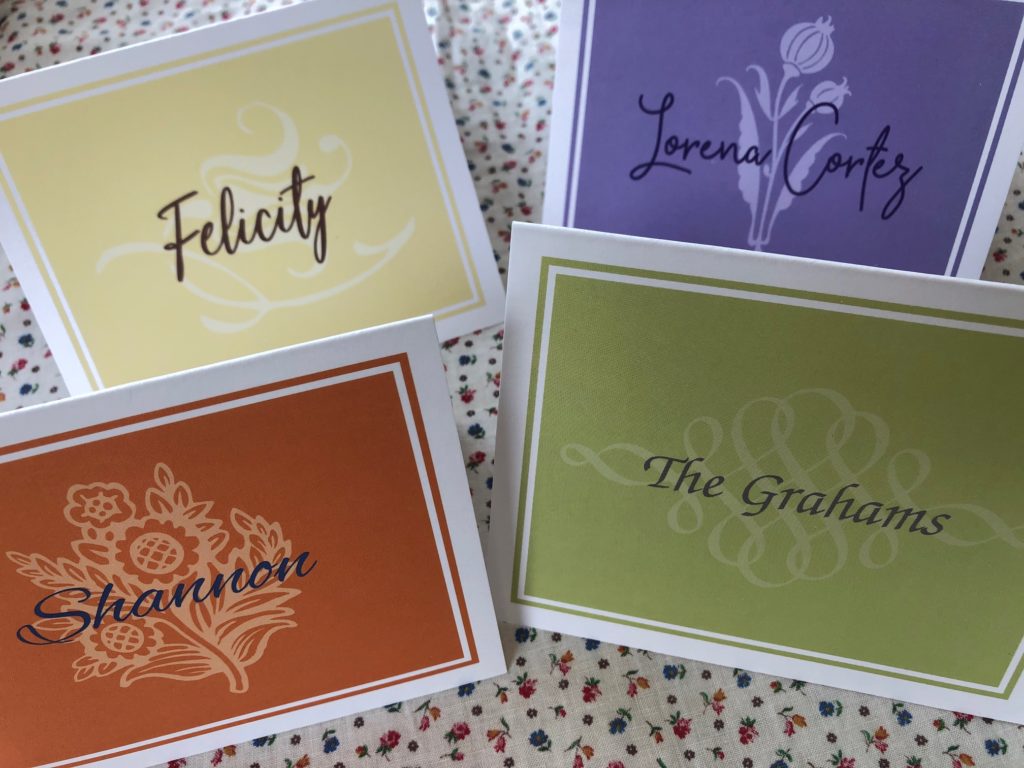 Embossed Graphics lettering styles are strong, super inventive, and will probably ruin you for all other lettering styles. There's nothing like them!
The Ritual of Letter Writing
We know how stressful things can be around the holidays. Plus, the whole "world on pause" thing probably isn't helping all too much. The concept of "silver linings" of COVID is being talked about a lot. I'm not sure I'm there, because I really wouldn't want to wish any of these "bright sides" or learnings on anyone. But I do know that expressing gratitude can be a way to boost resilience and mood.
If there's one thing that keeps me sane, it's spending time at my desk, writing to my favorite people, while listening to upbeat tunes. I'm thankful for this ritual and know that you, as an Embossed Graphics customer, probably enjoy it too.
People like us, we love stationery because, well, a gazillion reasons, but especially because it really expresses the essence of who we are: we value things that bring us together and strive hard to maintain human connections; we enjoy traditions that stand for something; we love the touch of smooth paper in our hands and the way the ink flows. What else do you love about using your stationery?
A Big Thank You to Our Retailers
And while I'm thinking about the important things in life, it's a perfect time to acknowledge all our wonderful EG retailers…the intimate stationery stores, the cute corner gift shops on Main Street, the mom who's selling it from her house. All of these people support us and support jobs in your community, pay sales taxes to your local government and help the American engine run. You can find an EG retailer near you using our handy searchable map: https://www.embossedgraphics.com/where-to-buy.php
Gratitude for our Customers
Finally, I want to send a big thank you to you, our customers. Your purchases help to support our company, jobs, relationships with our partner companies, delivery people and many other workers and businesses. We know you have a choice, and we are so grateful that you choose to use Embossed Graphics stationery. Thank you!
Whether you're zooming with your family, Netflix and chilling with your pup, or sneaking a moment to yourself on a well-deserved day off of work, we hope you'll have a beautiful Thanksgiving.