Some things are always essential, including writing thank you notes and letters to perk up a sick friend or put a smile on grandma's face. Here's a roundup of Embossed Graphics' best childrens stationery by age.
As the country enters a third wave of the COVID19 pandemic, we're being asked to wear masks and not gather in large groups. That means that a lot of Thanksgiving gatherings may be put on hold. Zoom calls and Facetime sessions are wonderful ways for generations to keep in touch. But let's face it: not everyone lives in areas where there is good internet connectivity, and some people just aren't that adept at technology. What's always dependable, though, is a well-timed letter or thank you note. And it's especially joyful if it's written by a child, tween or teen. That youthful handwriting and sometimes a drawing tucked inside to be put on the refridgerator can serve as a reminder of tender, familial love! Lots of people have been writing about the importance of letter writing during the pandemic.
Most of these designs are printed in raised-ink, because it offers a bolder, younger, more colorful look. But don't discount traditional embossing. You can add a colored border to give these designs a splash of color but still retain a more classic feel.
Childrens Stationery for Ages 6 to 8
Circus Peanut Folding Note: Let the circus begin with this colorful stationery. Choose Navy, Tropic or Emerald ink.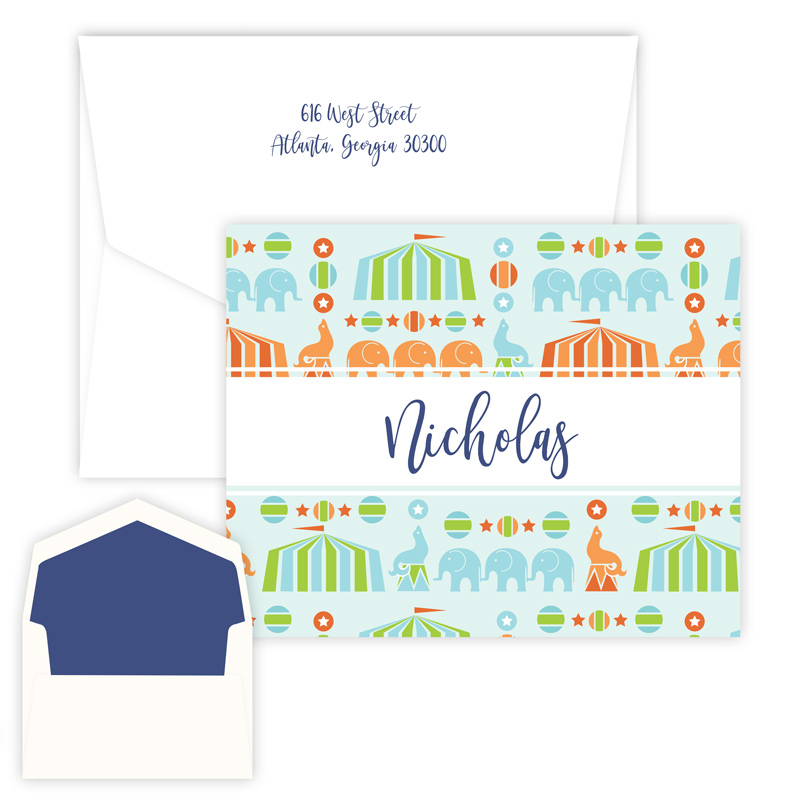 Squiggle Note: Squiggle and wiggle your kids into writing thank you notes to Grandma and Grandpa. So cute! Try it on white paper with Red, Fuchsia, Emerald, Purple or Ocean ink.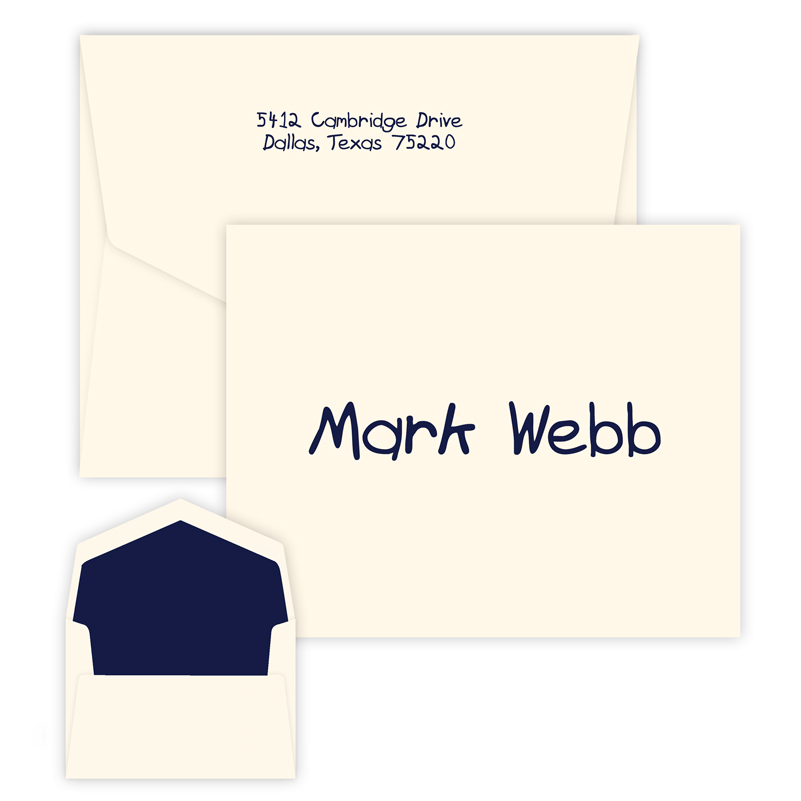 Color Me Oversized Note: Designed with kids in mind, this stationery invites children to color their name on the front. Black ink on white paper would be a natural choice. And because it's larger than our average note, it's perfect for children whose small motor skills are still developing.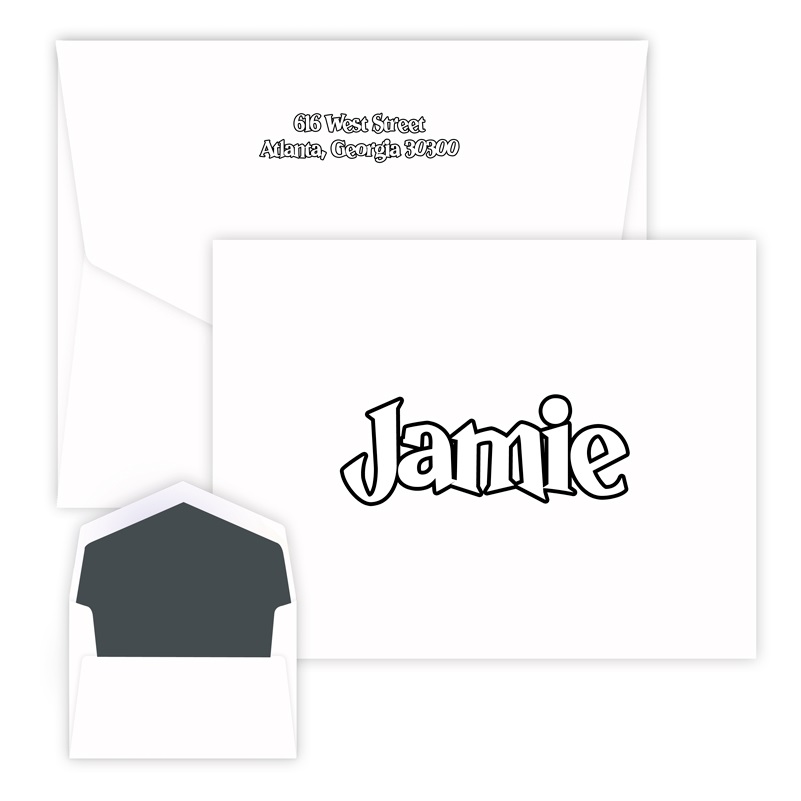 Smile Note: This playful lettering style manages to include a smile in every letter. This combo of Navy ink and an orange border is a charmer.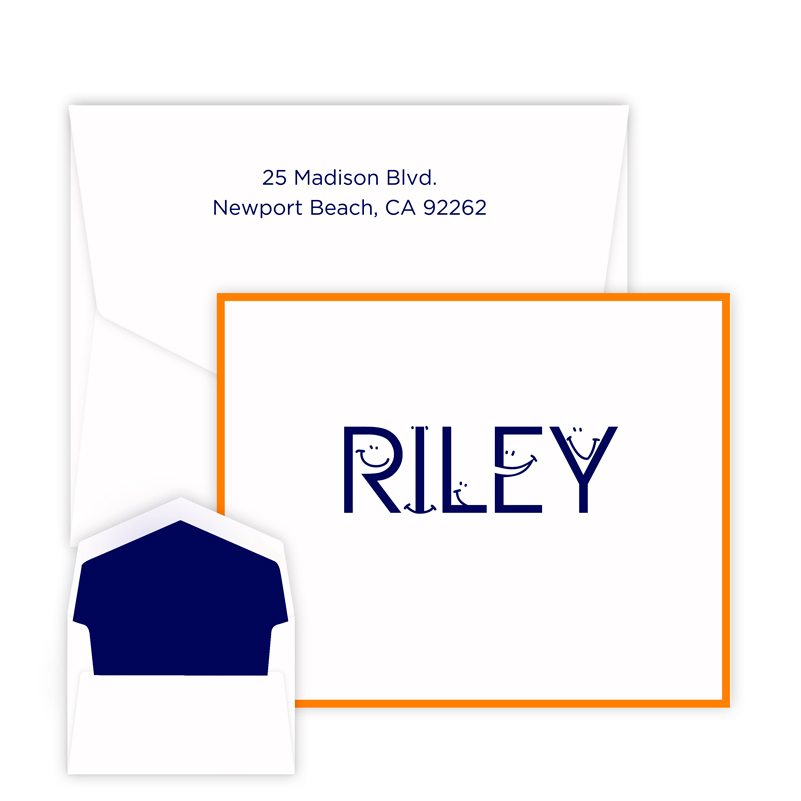 Childrens Stationery for Ages 9 to 12
Airbrush Note: Features an exclusive, care-free lettering style printed in a choice of several brilliant, raised ink colors. Try black, red, fuschia, purple or gold on white paper.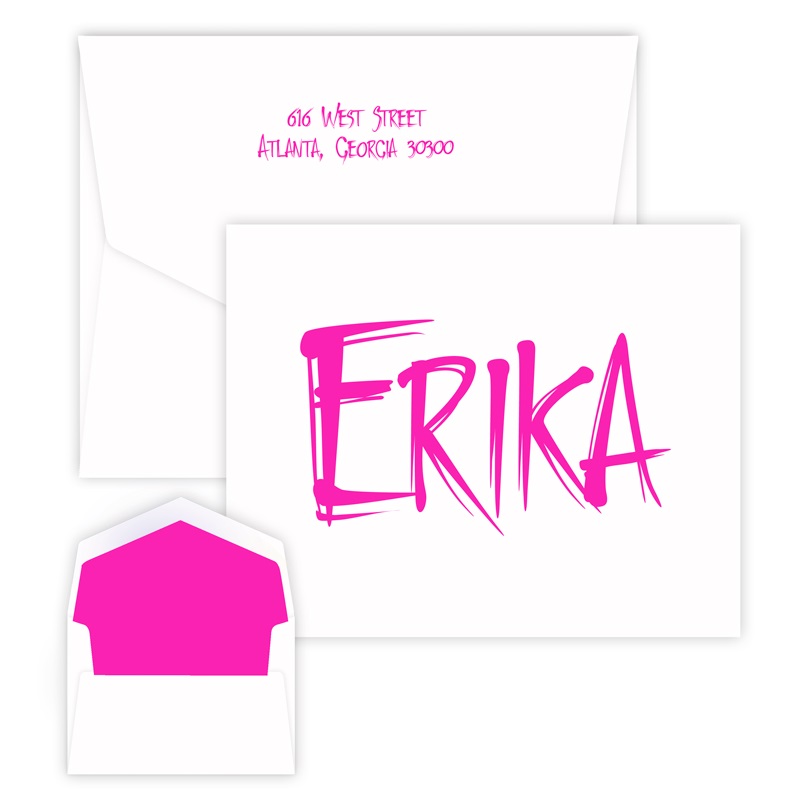 Top Hat Oversized Note: Featuring an exclusive font that's youthfully distinctive, this larger-than-normal folded note provides ample writing space.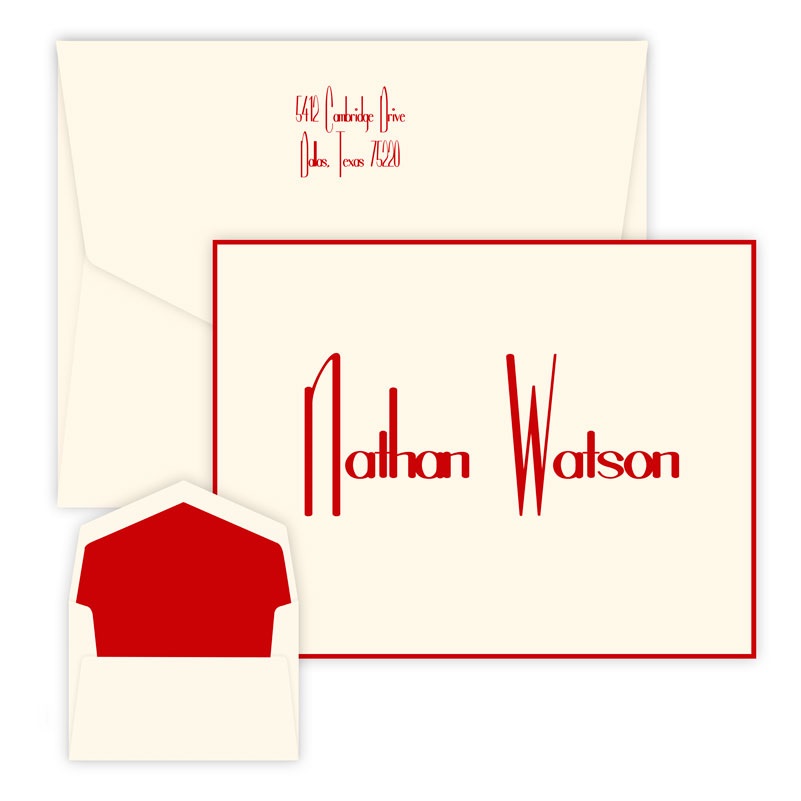 Botanical Fruit Note: The Botanical Fruit Notes is the perfect mix of bright, festive colors on smooth writing paper, plus one line of digital ink personalization. Choose Fuchsia, Emerald, Tropic or Black for the ink color.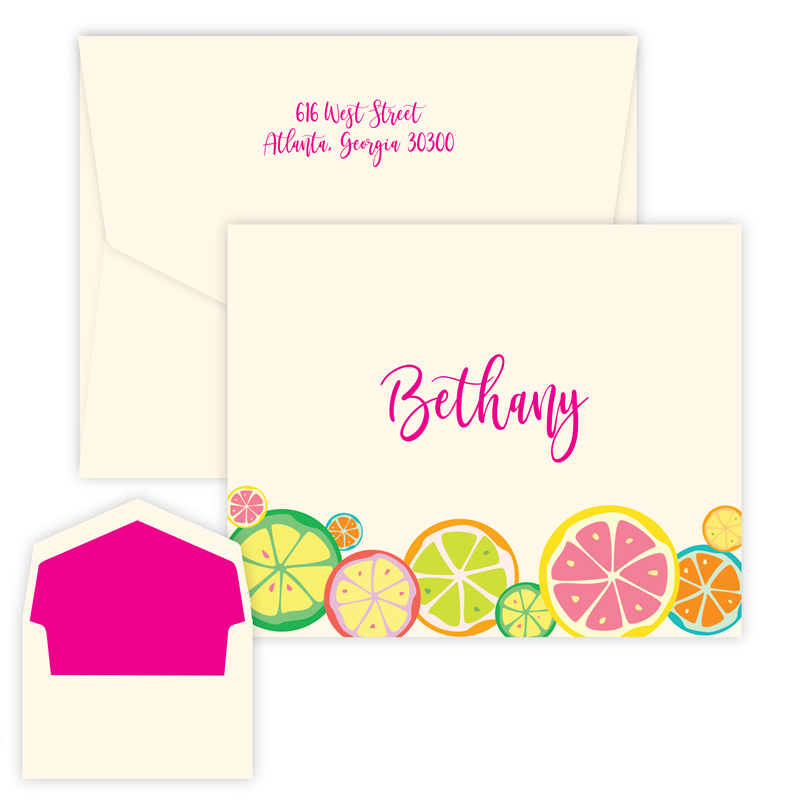 Sport Note: Many kids are missing out on organized sports this year. Help them keep their favorite sport alive with this fun sport-themed stationery.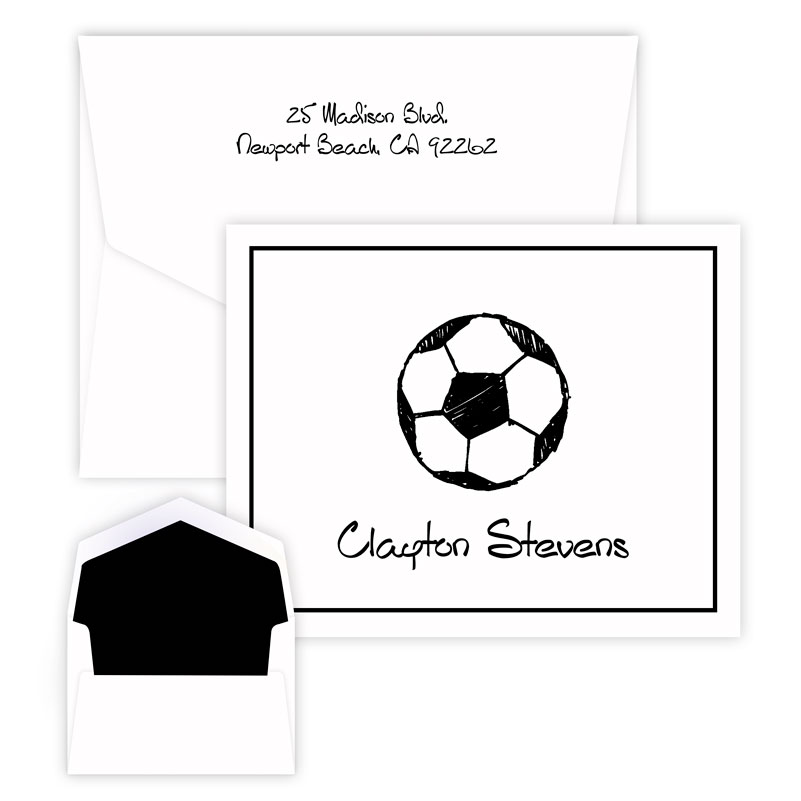 Stationery for Teens 13-17
Cosmo Note: At this age, you can get a little more sophisticated. Modern design meets a classic lettering style which in turn creates a trendsetting note set.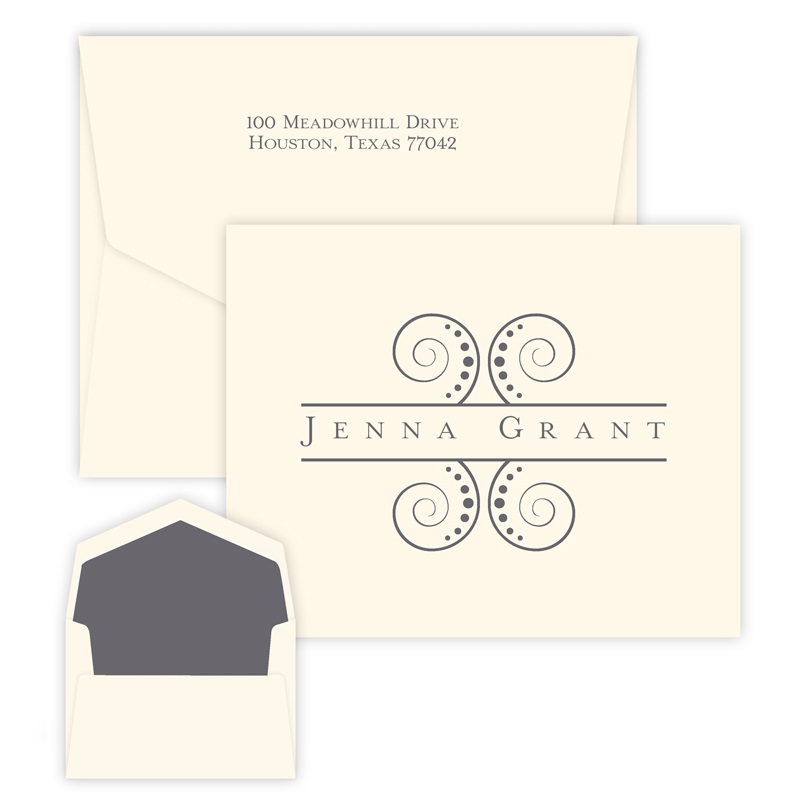 Embossed Anthony Note: The embossing gives this note a hint of tradition, while the lettering style definitely says, "young." Try it on white paper with a colored border, such as black, fuschia, orange or red.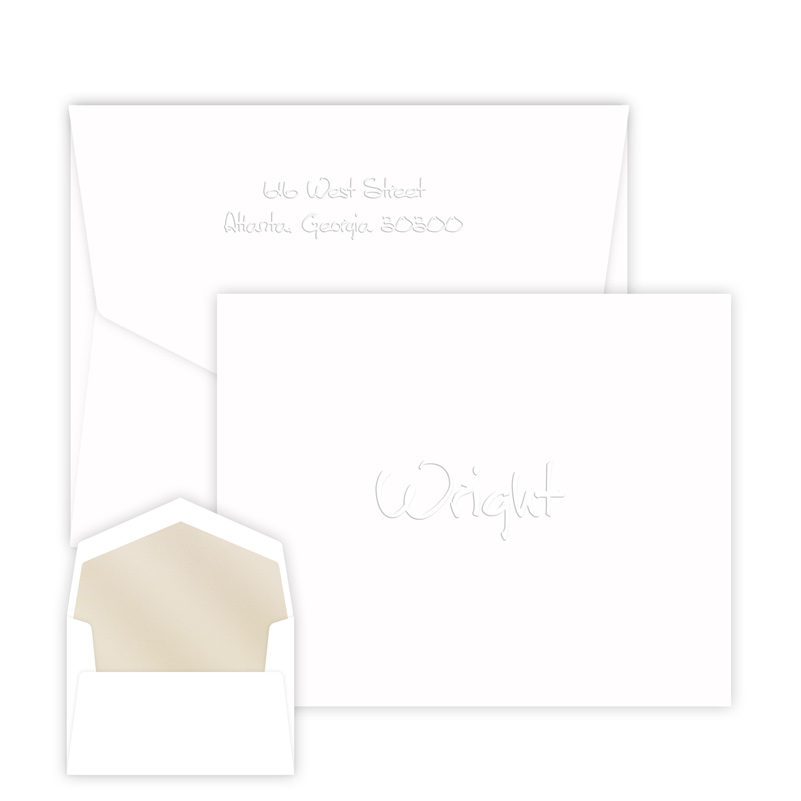 Pink Scroll Delicate Card: Slightly sophisticated because it's a correspondence card, but still young because it includes a pale pink top border, this stationery is perfect for teens. Cute as shown below with Mocha ink and lining. Or try Black ink and lining.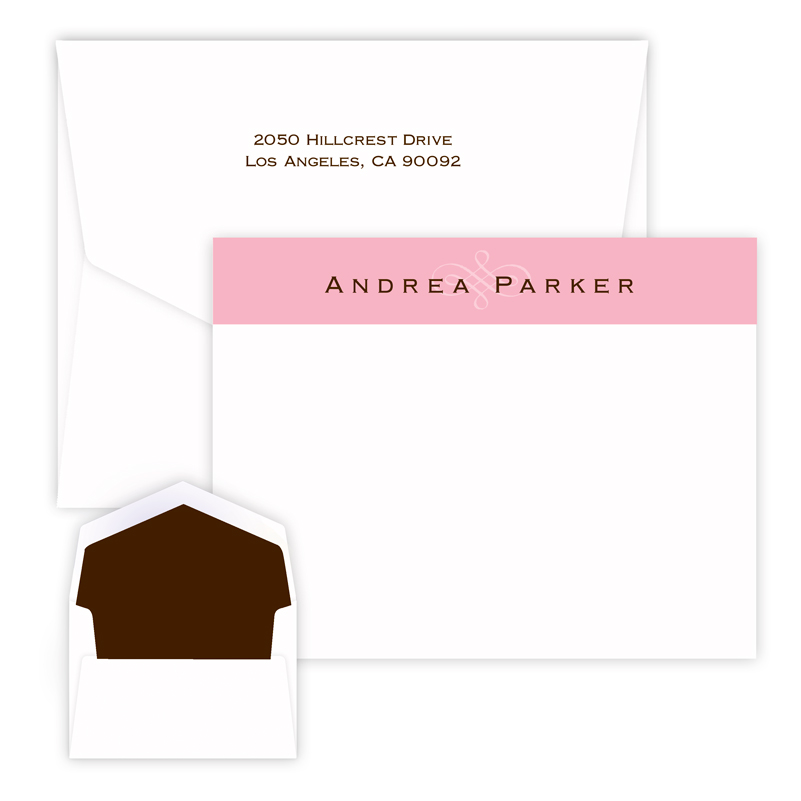 California Frame Note: What makes this note appropriate for teens is the ability to choose from 10 fonts, including Anthony, and a vivid paper color.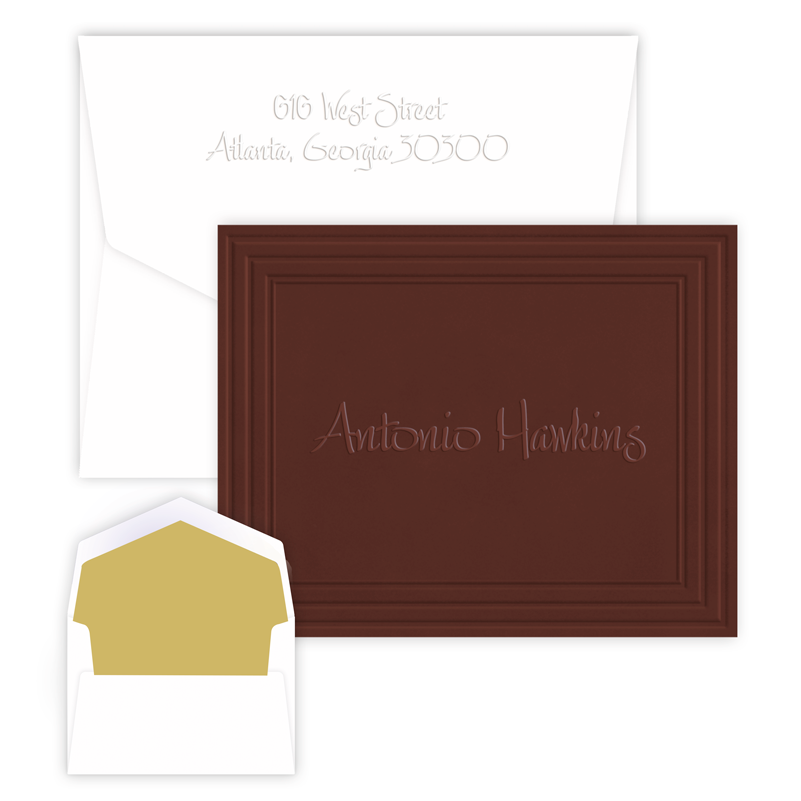 So that's our roundup of our top stationery for kids. Want to see more choices in childrens stationery and other gifts? Look here: https://www.embossedgraphics.com/Gifts-for-Kids/1. Want to see it for yourself before you buy? Use this link (https://www.embossedgraphics.com/where-to-buy.php) to find and visit your nearest Embossed Graphics retailer and ask for our SuperEasel. There, you can see and touch our stationery and matching envelopes. And we always want to promote our retailers — those cute, tiny shops or home-based businesses in your community. Please buy local to keep people employed and pay local taxes. Your purchase of Embossed Graphics stationery not only enriches your lifestyle, it enriches your community.