This week we are starting a series of blogs on the art of letter writing. Not quite a lost art — there are plenty of people who write regular letters, or who are rediscovering this ancient, wonderful way of connecting — but in our age of Instagramming and texting, it feels like a good thing to brush up on. So let's learn the basics of writing letters that will delight your readers. Letter writing can feel intimidating, but it shouldn't be. Let go of your fears of expressing yourself. That's why this week's topic is "Be Yourself."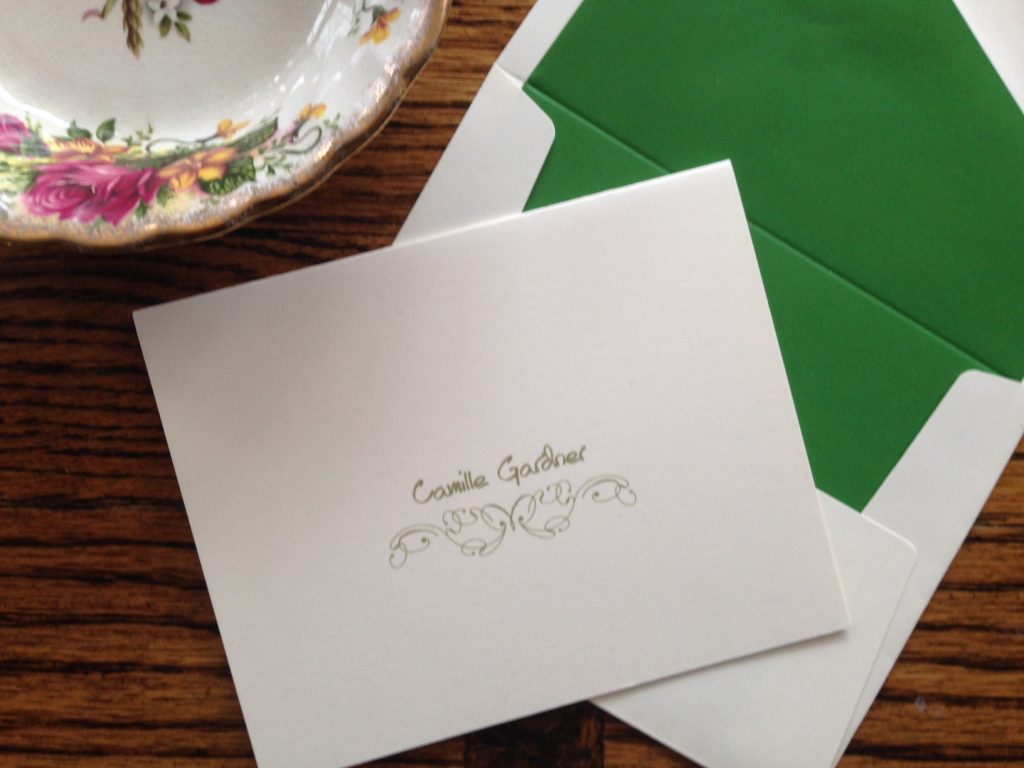 When we think of letter writing, we think of someone taking the time to find a beautiful piece of paper, thinking through their thoughts, and conveying interest, humor, perhaps a personal story or two from the week, and some beautiful or kind words reflecting the writer and letter receiver's rapport or relationship. Most of us don't think of ourselves as writers, per se, so all of these steps can feel a little intimidating. Can we find the correct words? How will our stories come across? What will this person think of me after they've finished reading my letter?
Write to Delight Your Reader
That last question is worth pondering, because, in the end, you are writing for your reader's enjoyment. And, really, they'll be so thrilled to receive your letter that nearly anything you write will be accepted with delight. In the pile of ads and bills coming through the mailslot, doesn't everybody's heart skip a beat when they see an envelope with a handwritten address? And isn't it even better if it's from a close friend or family member? The lesson is: Be yourself!
The very fact that you're writing a letter will give your recipient a full heart and a measure of anticipation. They want to hear from you, so give them you. With regard to the words and stories…the other two concerns mentioned above…don't sweat them too much. Be yourself. Be sincere. Be truthful.
Write as You Speak
There's no need to try to impress with fancy vocabulary. You don't have to have won the lottery or have gotten into a dramatic accident. A snapshot of a day in your life…the musings of your mind as you went for a walk…the reason you were prompted to think of your reader and write to them…a silly joke you heard…a sketch you want to share. Any of these are fair game.
Most of all, picture your reader in the room with you: how would you speak to them? Use that casual language, be your expressive self. Don't sit and think and search for words. Just write it out how you would say it. It's okay to use contractions (use "I can't" instead of "I cannot"). Keep it casual. Add underlining or exclamation points to add emotion.
What do you think? Do you agree? Disagree? Leave me a comment and let's discuss!
Next week we'll be back with more letter writing tips in Part 2: "Keep it (mostly) positive."
Looking for beautiful letter writing paper? Check out our selection of personalized letter sheets. We or an Embossed Graphics retailer can help you create stationery that reflects your own style. You're unique, so your stationery should be, too.