Experimenting with our clothing and hair style can be a fun way to express our unique selves. As with the clothes you wear, the stationery you use makes a statement about you. To help you understand the ins and outs of choose and using stationery, this blog is an installment in an occasional series, "Tell Your Story with Stationery." This week, we're diving into personalized foldover notes.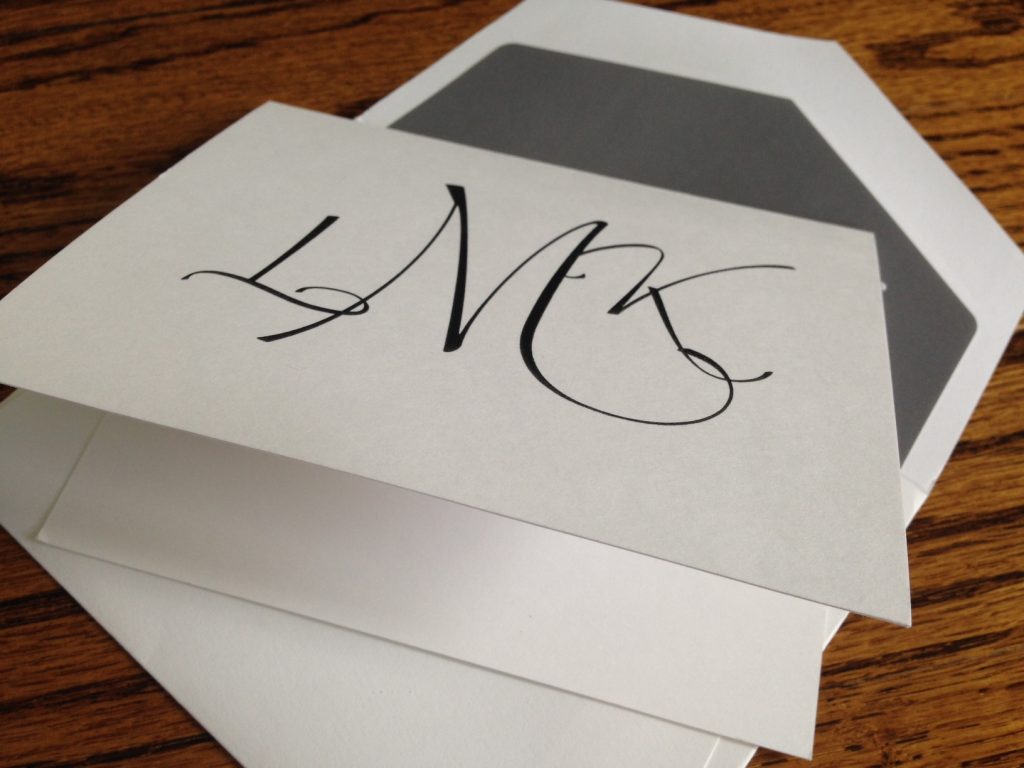 A foldover note, otherwise known as a folded note or a notecard, is a piece of stationery that's folded in the center to create four panels. The front panel is usually decorated with some sort of design or graphic. In the case of a personalized foldover note, a name or monogram adorns the front panel. The other three panels are blank and offer plenty of room to write…perhaps not a full-fledged letter, but at least a good couple of paragraphs. If you want to include a longer missive, you can insert another folded piece of stationery paper inside of it.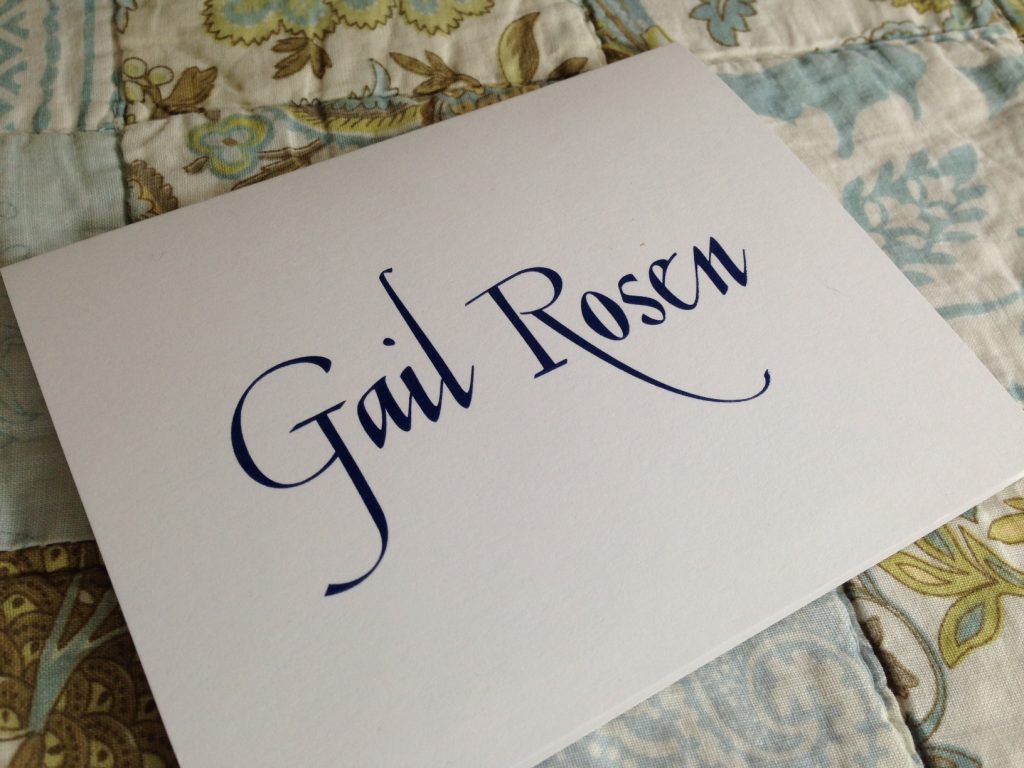 What Is a Note Used For?
Use a folded note anytime you want to send a thank-you note. It is perfect for that purpose. A folded note gives you just enough room to thank the person for attending your event or giving you a gift. You have room to write how you'll use the gift. And you'll also have space to add a few lines about your friendship or love before you sign the note.
If you don't have a gift enclosure or a greeting card, you can also use a folded note for those purposes. Use the center of the note to write a beautiful and warm sentiment that comes from your heart to the recipient.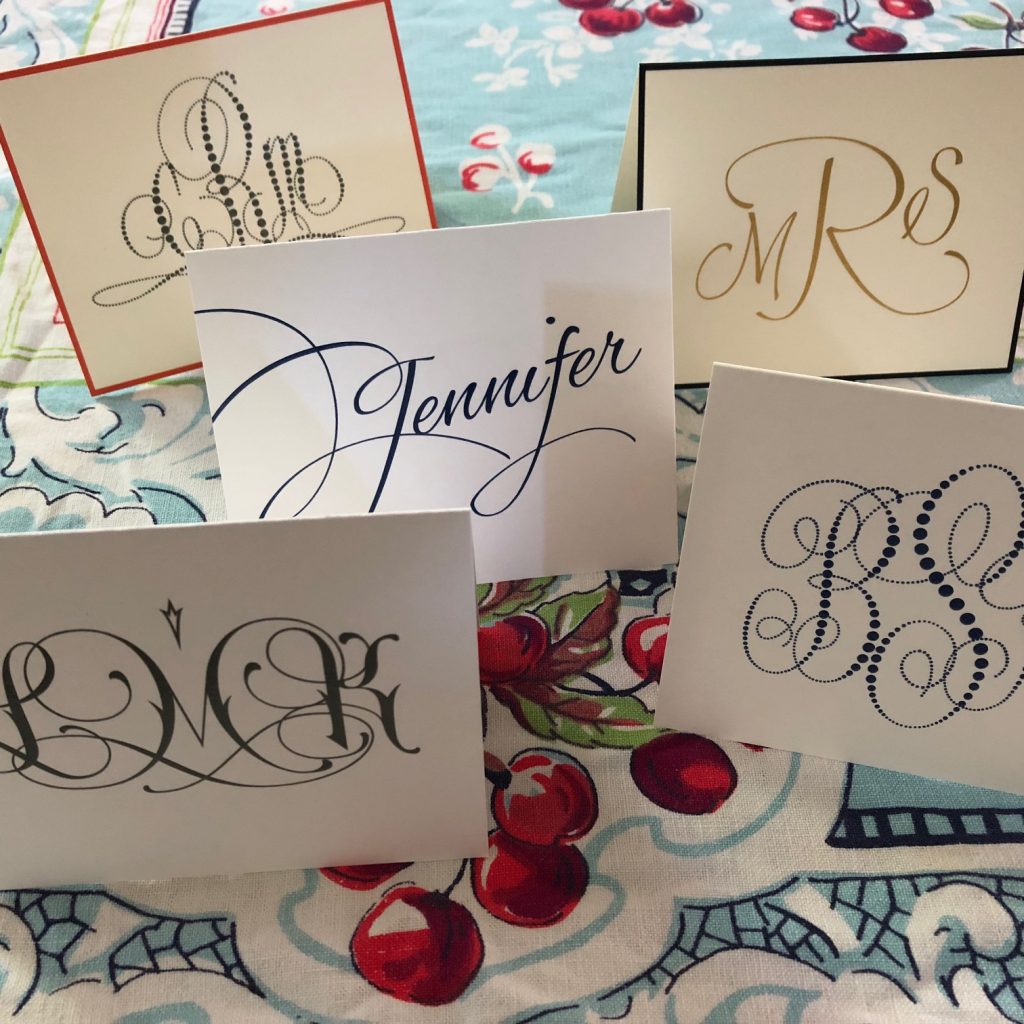 Choosing Your Foldover Note Design
Our folded notes come in two main sizes: our standard size that's 4 inches by 5 inches, and a larger one that's 4.5 inches by 6.25 inches. Both of these sizes are useful and appropriate. Which size should you choose? Think about your handwriting — is it precise and contained? Or loopy and large? Think about the types of messages you typically send — short and sweet? Or do you like to give a quick update on your kids, pets or adventures? Obviously you'll want the larger size to accomodate your larger handwriting or your chatty nature.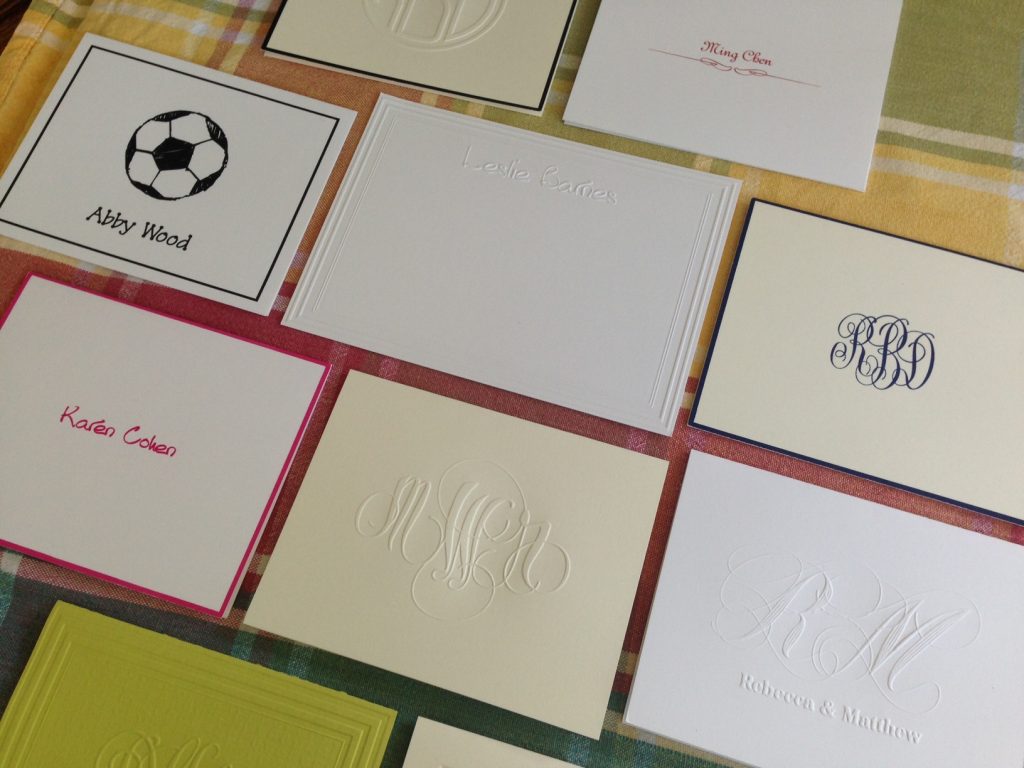 Once you've determined the size, then you'll want to choose the design or lettering style. Here at Embossed Graphics, we offer dozens of lettering styles for your monogram or name, from clean and modern to curly and traditional. Think about your wardrobe or home decor: Does it tend toward traditional, transitional or contemporary? Try out a few lettering styles for your name or monogram using our Personal Style Tool in the center of our home page. You can compare several lettering styles to find your favorite. The lettering style is probably the most important decision you'll make, but don't overthink it. Sometimes your first choice is the best one.
Next: Do you want embossed or raised ink? Read last week's blog to discover the difference. They each convey a different kind of personality.
If you have the luxury of ordering two different styles, go for it. Ordering Embossed Graphics stationery is an investment that will pay off over time: each note costs less than a third of the cost of a store-bought greeting card. Whatever you choose, it's all up to personal taste — and the story you want to tell. Bold or sweet? Romantic? Strong? Caring? Fun-loving? What's your story?