You love EG's personalized napkins, stationery and notepads– not to mention nifty engraved gifts– but did you know that EG also makes beautiful holiday photo cards? While you are shopping the site for early holiday gifts or Thanksgiving party napkins, you can also take care of your holiday cards.
One of the greatest joys over the winter months is sending and receiving holiday cards. It's always a special treat to receive a handwritten note and heart warming photo. Whether you want to share the kids' latest school photos, celebrate your recent engagement, show off your puppy or share a treasured family reunion photo, these designs have you covered! EmbossedGraphics.com is the best source for personalized holiday stationery.
We offer eight eye-catching designs — and give you plenty of ways to customize them to make them your own. First, you can choose between smooth, high quality, triple-thick card stock with a matte finish…or a glossy photo paper. We also have the most unique lettering styles, offering you options that feel traditional or contemporary, classic or clean. You'll also have the option to add a colored envelope lining or three-line return address on the envelopes.
Just as important as the options available to you is that your holiday photo cards will be made using the most advanced printing techniques available in the industry today. Your holiday cards will be lovingly crafted by our experienced staff and checked for quality before we send them off to you.
Simplify the hustle and bustle of the shopping season, and choose Embossed Graphics holiday photo cards. To see them all, visit this page.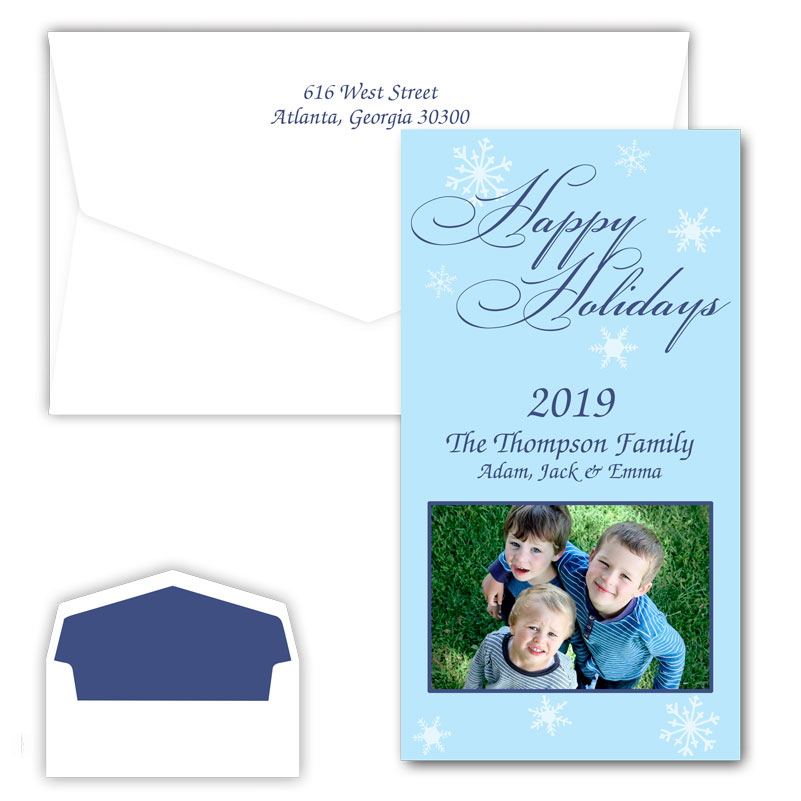 Snowflake Happy Holidays Photo Card: A snowflake-themed photo card offers space for a four-color image. Personalized with the year and up to two lines of additional text.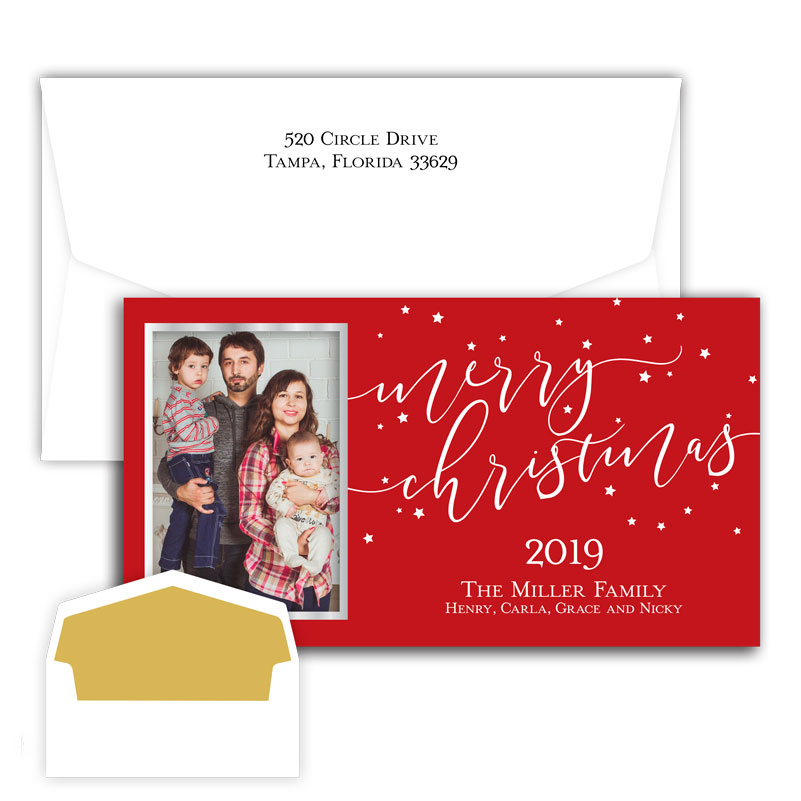 Merry Christmas Holiday Photo Card: Share the Christmas spirit with family and friends. This card allows for an uploaded image (printed in a 4-color, CMYK process). Personalized with the year and up to two lines of additional text.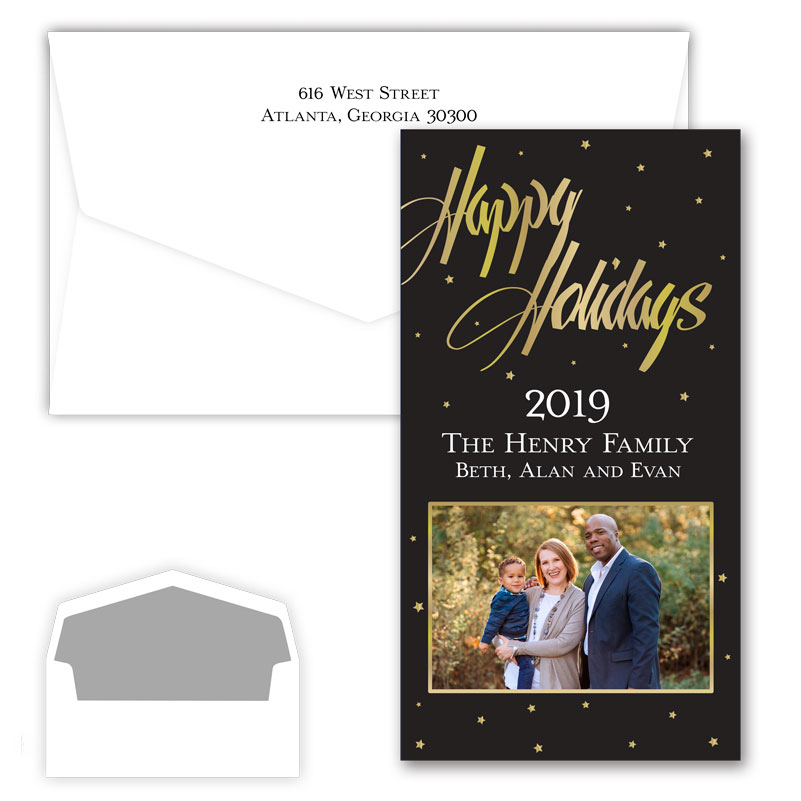 Happy Holidays Starbright Photo Card: Offering shiny gold highlights on a black background, your photo will really pop. Personalized with the year and up to two lines of additional text.