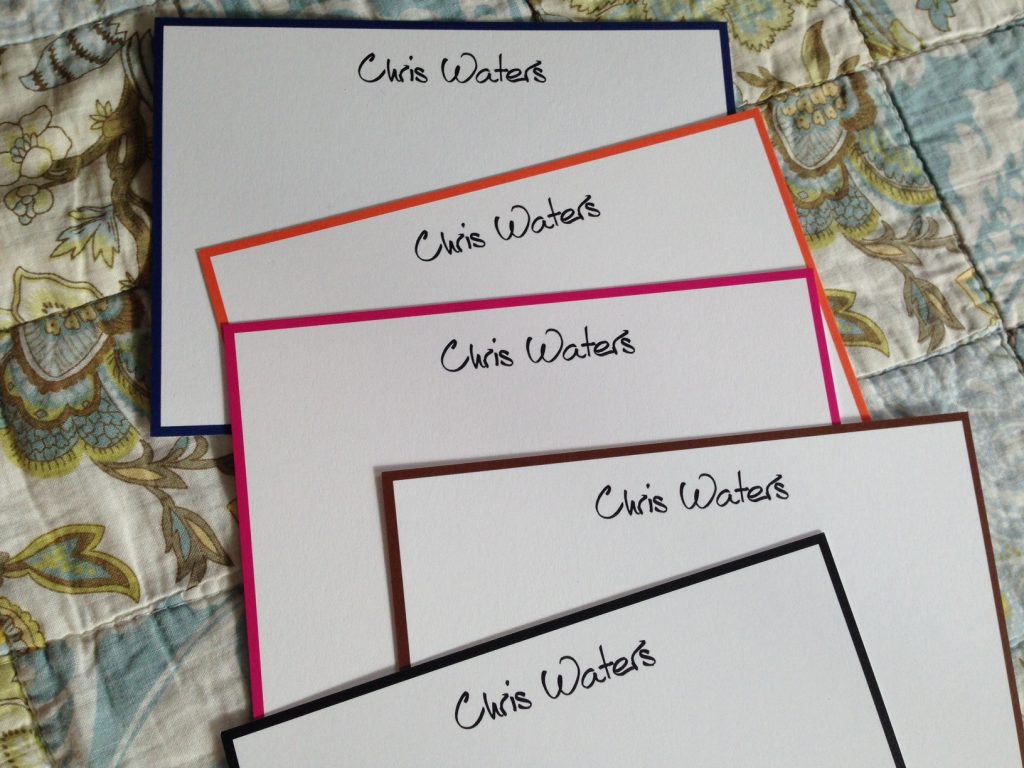 Playing with our clothing and hair style can be a fun way to express our unique selves. A cozy sweater and casual up-do say, "I'm ready to relax and enjoy this winter day." Leather loafers and a tailored skirt tell a different story, perhaps: "I'm going to slay my work day today." As with the clothes you wear, the stationery you use makes a statement about you. And like with clothes, you have a lot of options. To help you understand the ins and outs of choose and using stationery, this blog is the first in an occasional series, "Tell Your Story with Stationery." This week, we're diving into personalized correspondence cards.
What size do you need?
A correspondence card is also called a flat card. It's a single piece of heavy paper, generally sized around 4 inches by 6 inches. Dimensions are flexible, though. Our standard correspondence cards are 4.5 inches by 6.25 inches. Our Apex cards are 4.8 inches by 7 inches. The Chesapeake cards, which offer the most room for writing, are 4.5 inches by 8.5 inches. Any of these sizes are useful and appropriate. Which size should you choose? Think about your handwriting — is it precise and contained? Or loopy and large? Think about the types of messages you typically send — short and sweet? Or do you like to give a quick update on your kids, pets or adventures? Answering these questions can help you decide which size card to get.
Unlike a postcard, you tuck a correspondence card into an envelope to mail it. Perfect for a thank you or short message, the correspondence card has been around forever, but it's a little more informal and unique than its cousin, the folded note. Tuck it into a gift. Use it when you return that cake pan to your neighbor. Thank your daughter's teacher for the kind thing she did in the classroom yesterday.
What lettering style do you choose?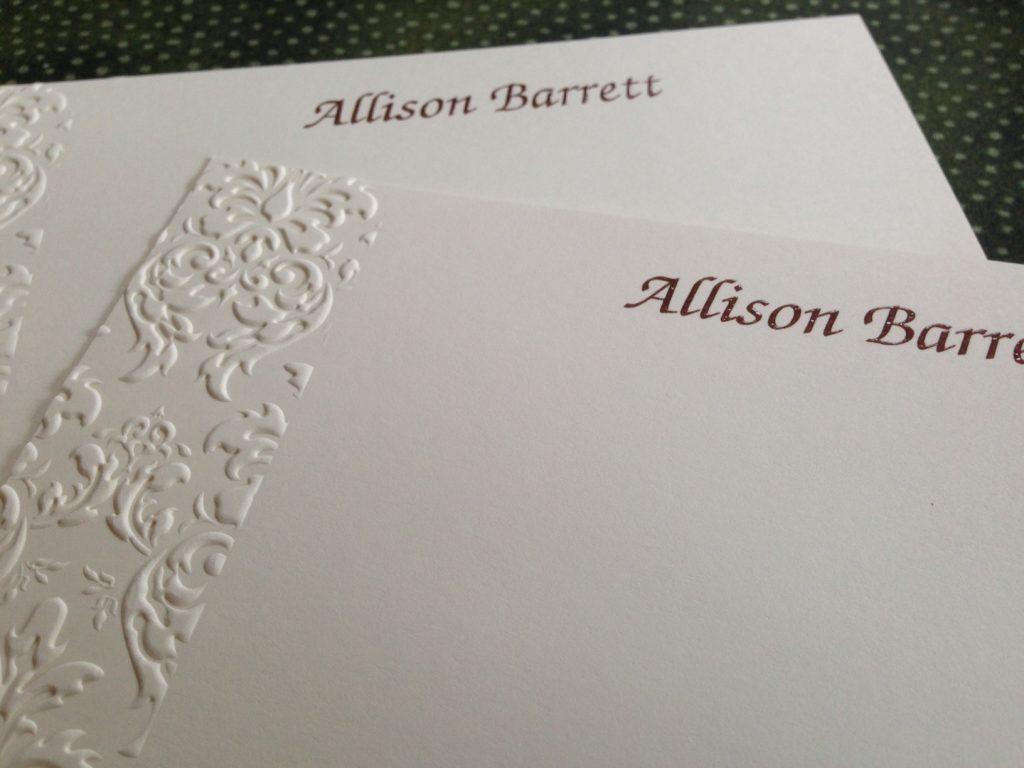 A personalized correspondence card is printed or embossed with your name or monogram. There are no shortage of lettering syles — from simple and modern to curly and classic. This is where some of the biggest style decisions come in– and the fun part! Think about these questions: what colors do you normally wear? Does your home decor tend to traditional, transitional or contemporary? What lettering styles appeal to you? Which ones would you like to give a whirl?
Whichever you choose, it's all up to personal taste — and the story you want to tell.  What's your style?