You deserve a well-outfitted stationery wardrobe, filled with beautifully crafted papers and personalized for you and your lifestyle. True, you can pick up a box of note cards with your groceries, as you fill your cart with bread and bananas. But you would be much better served by investing in stationery that speaks to your intellectual and social needs, rather than your nutritional needs. This can be a surprisingly daunting task – you don't want to spend a small fortune or feel overwhelmed with boxes of paper cluttering up your work areas. And yet, you want to be sure you have the right tools at hand for the job. After all, maintaining social connections is an important aspect of a healthy, happy life. In fact, research suggests that strong ties offer major benefits, including less stress, faster healing and a longer life.
Luckily enough, your stationery wardrobe is relatively simple to assemble with all the essentials – in fact, any stationery drawer worth its salt contains just five important items. Read on to learn…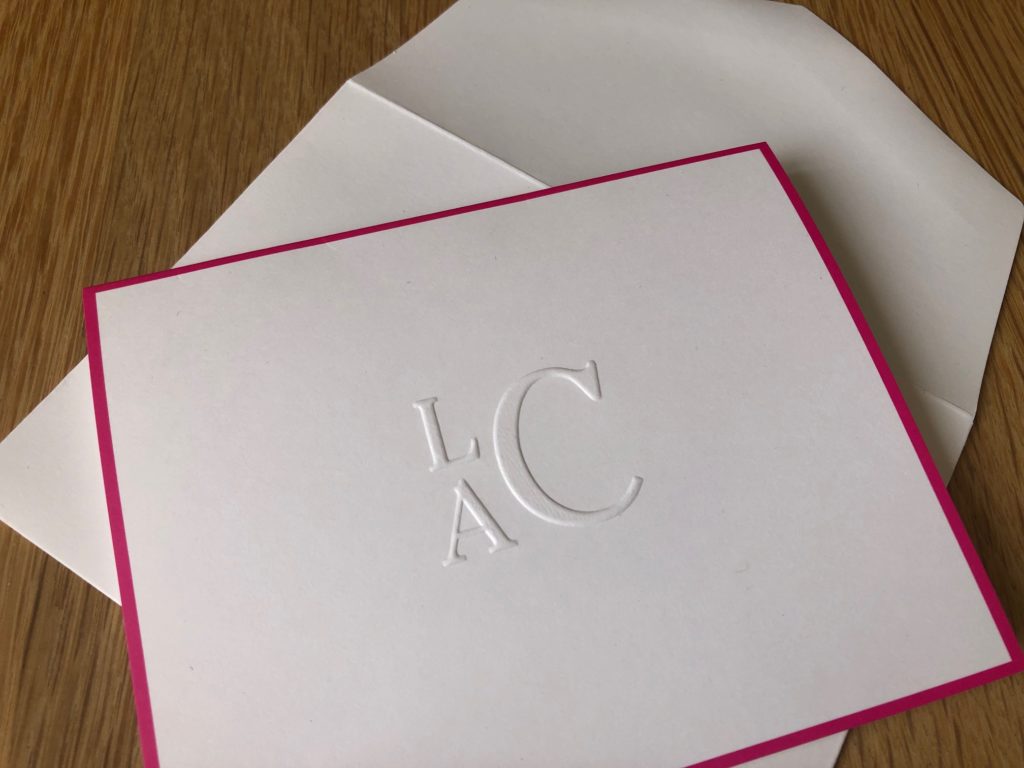 Folded notes
Whether monogrammed or personalized with your name, a pack of folded notes is the workhorse of your stationery wardrobe. Folded notes are also called note cards, and usually fold in half from the top. Use them for birthday greetings, thank you notes, and sympathy notes, which, if you're like me, are the most common reasons for social correspondence. The Stacked Monogram Folded Note is contemporary, but the embossing gives it a classic feel.
Envelopes
Luckily, Embossed Graphics makes this part easy, as all of our stationery automatically comes with matching envelopes. You can add decorative linings or your return address to the envelope flaps, as a nice touch. But skip the return address if you know you may be moving to a new address within the next year. Matching your stationery paper to the envelope is desirable. When envelopes and papers don't match, it's a sign of poor quality.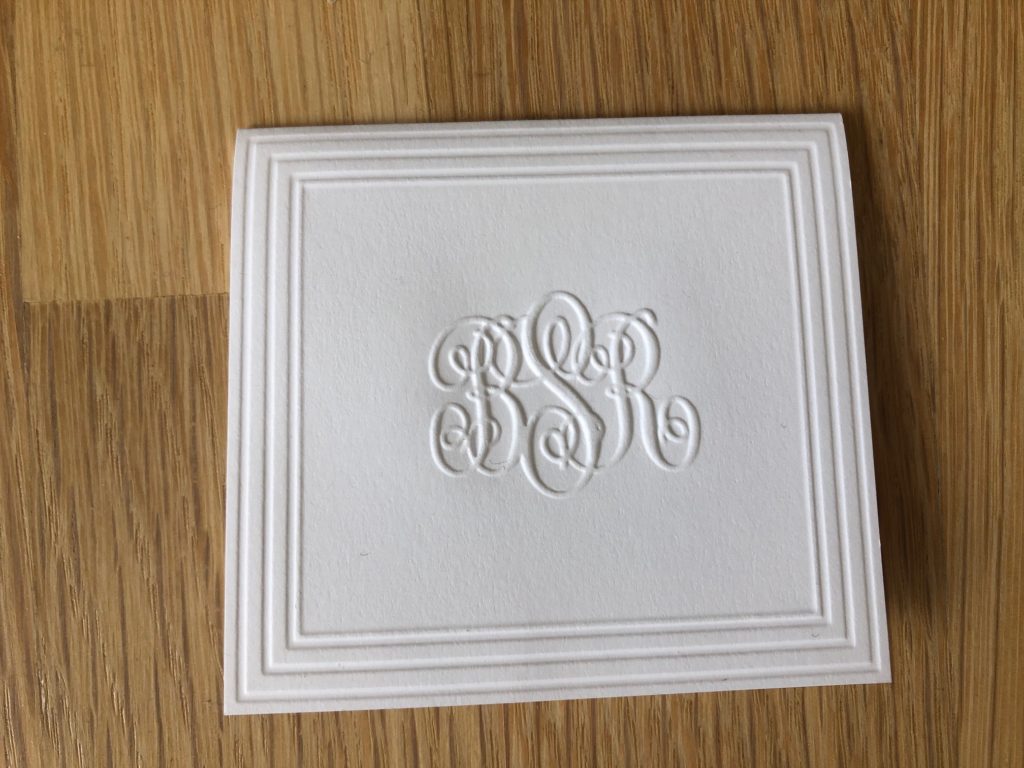 Gift Enclosures
Another key tool for your stationery wardrobe are gift enclosures. You can tuck them in a birthday gift, or when giving your neighbor a care package. You can drop one in a holiday gift for your administrative assistant at work. Highly flexible and always polished, a personalized gift enclosure goes the distance. One that featuring a beautifully embossed monogram, such as the Henley Framed Monogram Gift Enclosure- Embossed, is just the thing.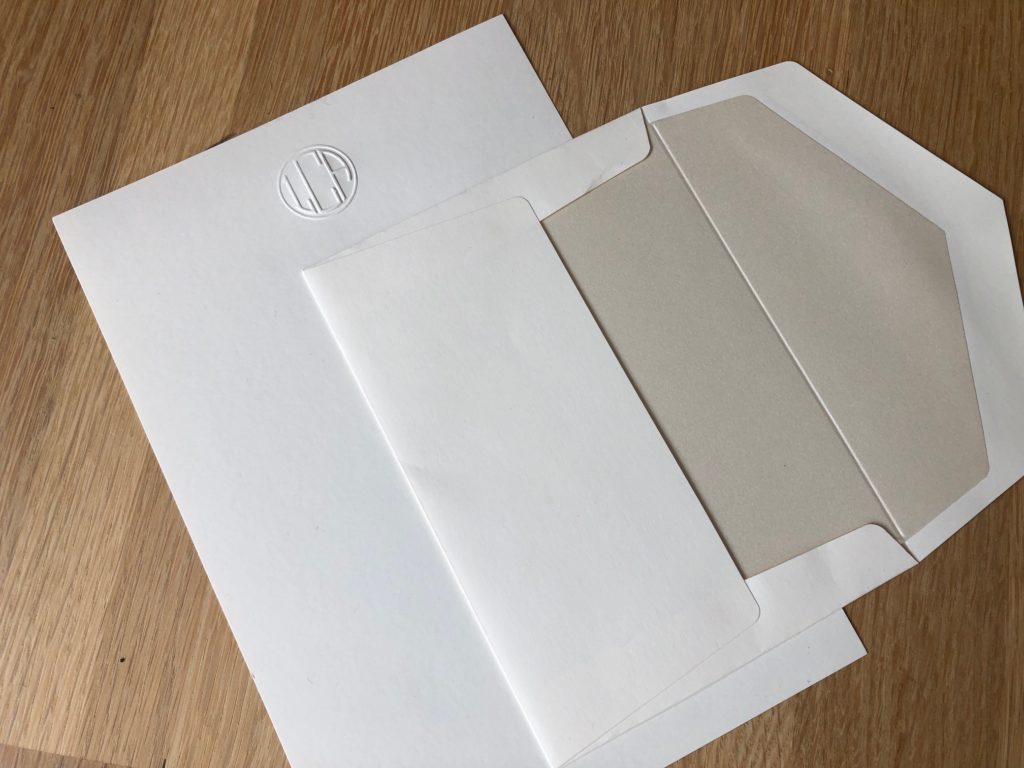 Letter Sheets
Used to be considered essential in days gone by, letter sheets still have an important place. Typically, we use email and texting for day to day correspondence. Still, there are times when you want to send a longer missive. Letter sheets fill this use. A love letter to your spouse on your tenth anniversary. A letter to your son when he goes off to college. A heartfelt list of your favorite memories of your mother. Notebook paper simply won't do, and a note card, no matter how pretty, is not large enough. Here again, look for stationery with matching envelope paper. The Henley Monogram Letter Sheet is elegant and timeless. And with a pearl paper hand inserted into every envelope, it's appropriate for every occasion.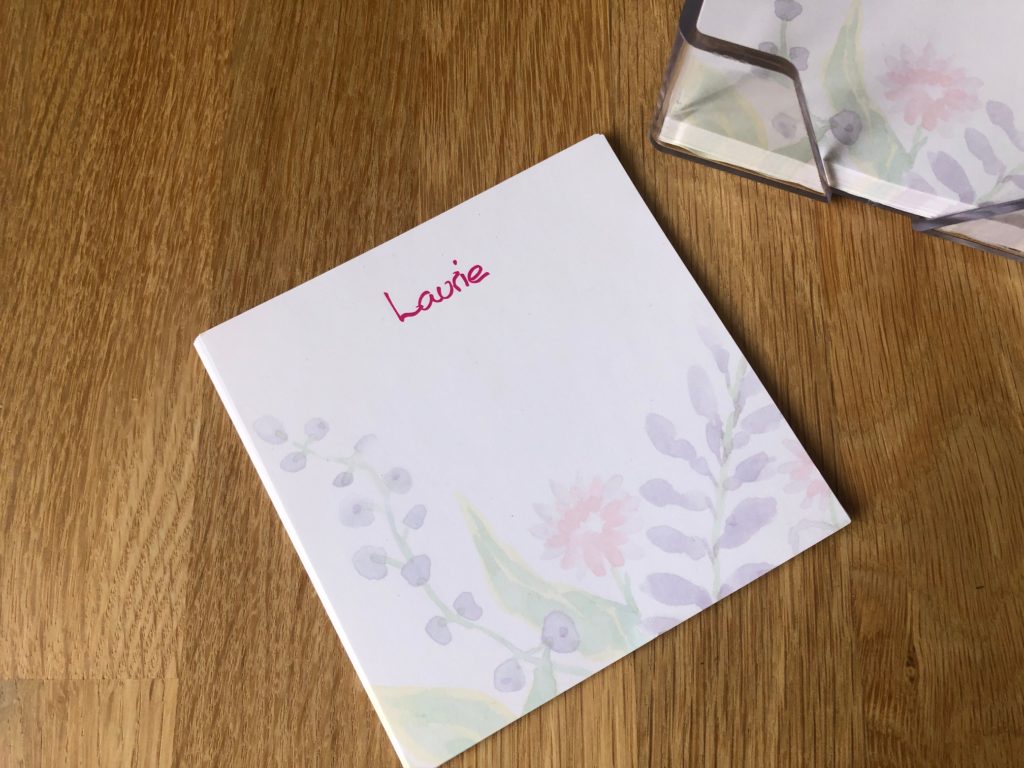 Memo Squares
This one could perhaps be the most important of all — memo squares capture the small notes and jottings you do to yourself. A memo square by your bed captures the evening notes about the day ahead you write just before falling off to sleep. One on your kitchen counter helps you remember record ingredients you just used up out of your pantry for the next grocery trip. Another one at your desk is at the ready for notes during phone calls or to record an important security code or email address. The Tranquil Dreams Memo Square is a cheerful addition to any workspace.
Please buy local! Use our store locator to find and visit your nearest Embossed Graphics retailer. Shopping small keeps people employed and contributes to local taxes. Your purchase of Embossed Graphics stationery not only enriches your lifestyle, it enriches your community.