When you want to make the best impression with your stationery, it starts with the envelope. We've written about how to distinguish good quality envelopes in a previous blog. Here's an update that discusses one more distinguishing factor: branding and how to create a personal brand.
What is a brand? It's an advertising term that roughly means "the image that others have of a business." We talk about a brand name, a brand personality, a brand promise. These terms all imply the essential qualities that others perceive about a business.
Personal Branding
In 2021, a lot of people are talking about "your personal brand." Many of us are running small businesses. Some of us have followings on social media. Many of us just like to dress a certain way or live a certain lifestyle: whether that be a green lifestyle or an urban lifestyle or something else.
When you select personalized stationery for yourself, it's one of the tools you use to shape your brand. Recently I received a thank you note from a cherished friend. When opened the envelope, I noticed it the name of another stationery company embossed by the flap. It was a small distraction, but it was a distraction nonetheless.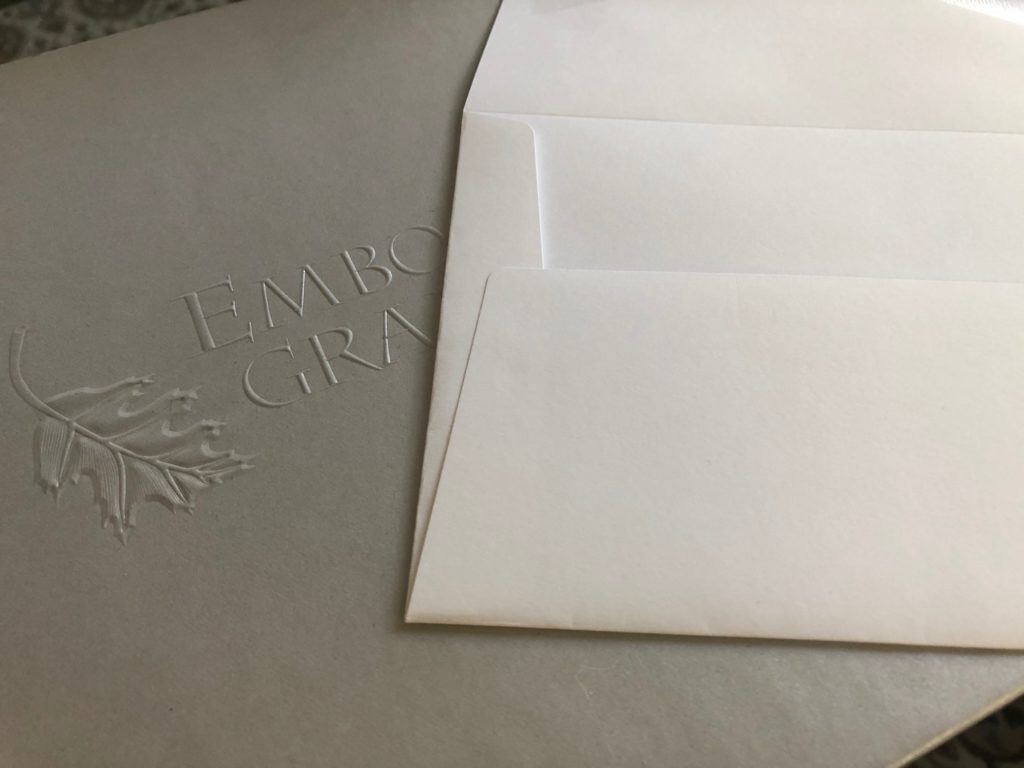 When you purchase personalized stationery from Embossed Graphics, the envelopes might have your return address on them. They might feature an envelope lining. What they won't sport is Embossed Graphics' signature oak leaf logo. This stationery is yours and yours alone.
When we say that our personalized stationery allows you to express yourself, we mean it. Your personality comes through. It appears in your name or monogram, the lettering style you choose, the color paper you select, the size of the paper you decide upon, whether it's folded or flat, and any other embellishments and flourishes you care to add. We don't add any other markings or images that would detract from your personal brand.
So go ahead and express yourself — and feel confident that your stationery company won't outshine you.