Welcome to Grace & Gratitude, Embossed Graphics' new weekly blog! We'll be exploring all kinds of topics related to personalized stationery and the etiquette of letter writing.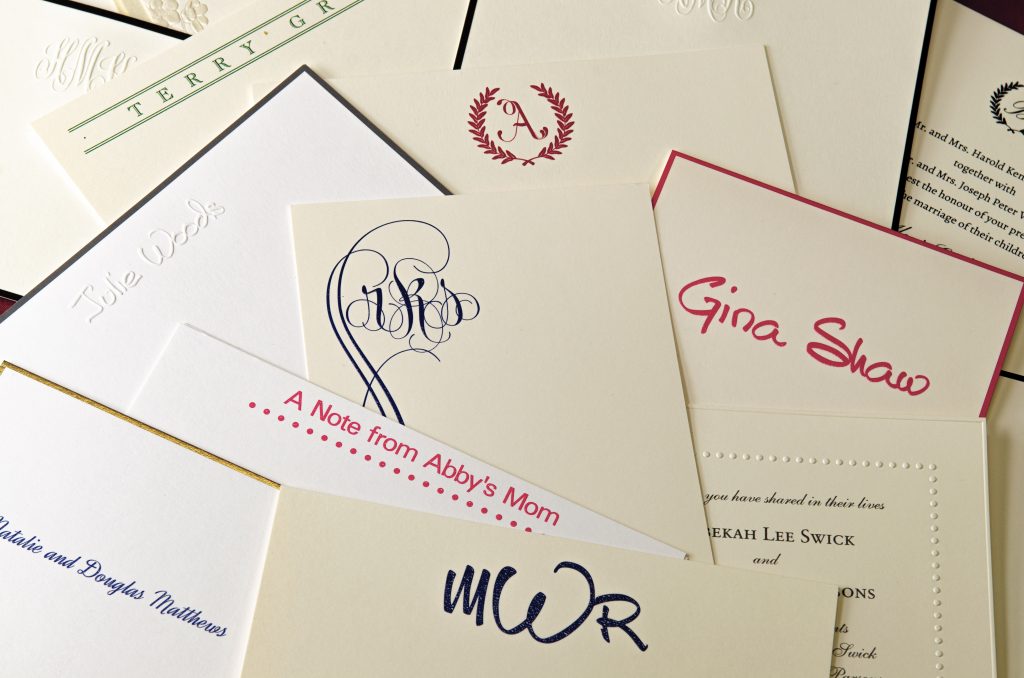 Hand writing a letter or thank you note to someone may seem like a lost art in 2019…but these experiences are actually enjoying a resurgance.
We're all looking for a respite from our plugged-in, phone-addicted day-to-day existance. Feeling a pen between our fingers, the ink flowing over smooth paper as the words tumble out of our mind, is a tactile treat for our hands…and heart.
But it's not only the joys of the physical act of writing that's spurring people to pick up pen and put it to paper — it's also the joys of receiving a real-life letter in the mail: The pretty stamps. The return address. The anticipation of opening a letter. The feel and sound of the paper as you open it. The excitement of reading the letter's contents.
So welcome! Settle in. Let's explore together the joys and intracacies of writing.