At its very basic, personalized stationery comprises notecards, flat cards or other letter-writing papers featuring your name or monogram. It's one of those things in life that you don't know you need until you try it for the first time. Then you promptly fall in love and decide that it's indespensable.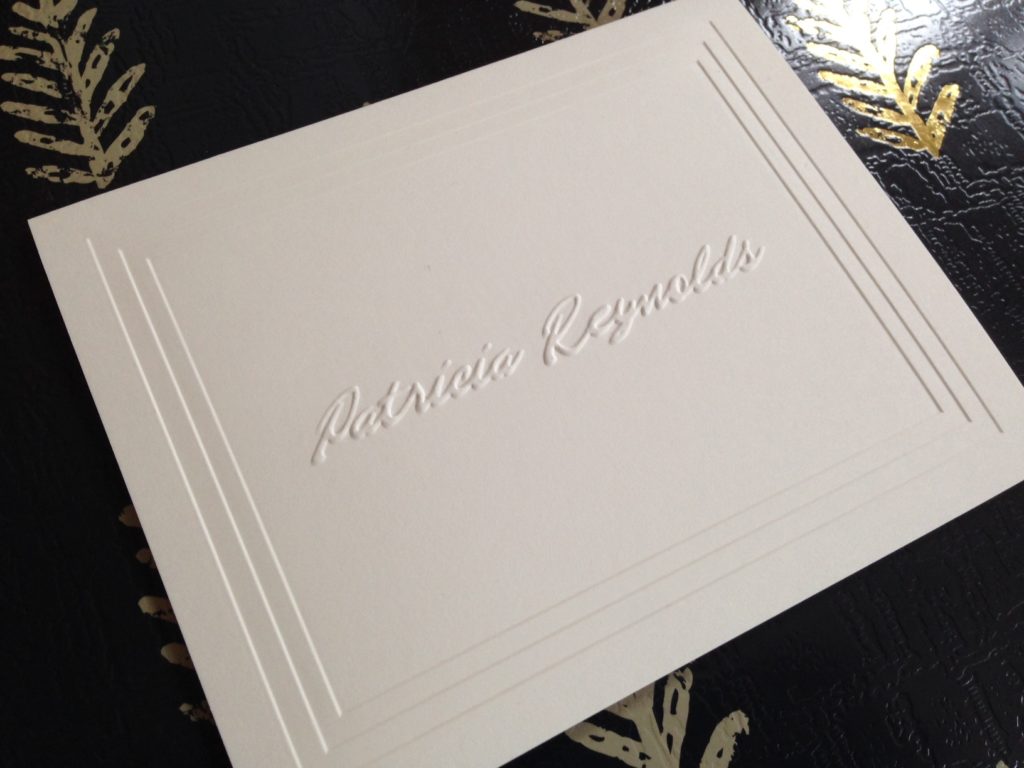 Personalized stationery is enjoying a lot of popularity these days. It gives off a very personal and polished impression to your correspondents. It's also very traditional and has a long history. In the age of texting, email and insta-this and that, using beautifully printed paper to send a message is very rewarding and satisfying.
Starting a new letter-writing system and habit in 2021 could be one of your New Year's resolutions. And treating yourself to personalized stationery can be a pleasurable enticement to keep you on track.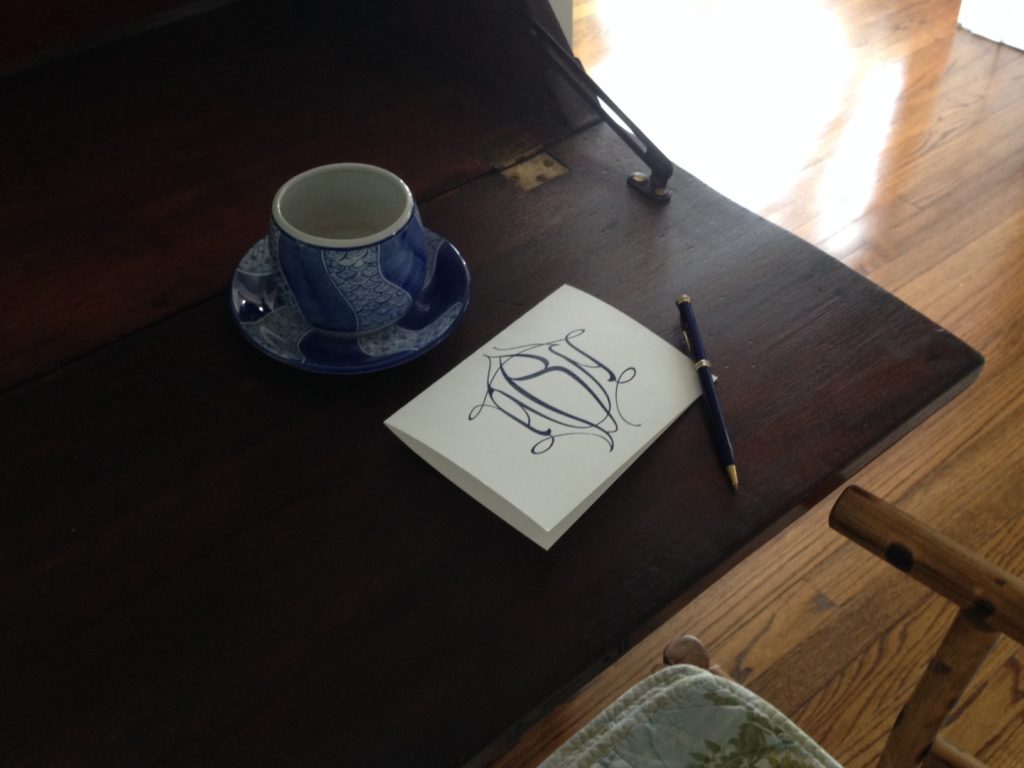 A New Letter Writing Habit?
A new year is approaching. This is the time of year we hunker down, reflect on the past 12 months, and plan for what's ahead. If you are resolved to try to form closer ties to friends and family after months of socially distancing, sheltering and mask-wearing, you are not alone. Many people are looking for ways to keep the warmth and energy going in their friendships and families, despite the distance.
Maybe that's one reason that Country Living Magazine's list of New Year's Resolutions for 2021 starts off with letter writing? "This year has shown us all that we want to stay in touch, and sure, you could send a text or an email, but why not step it up a notch and send something to brighten someone's mailbox," writes journalist Leah Hall.
And younger people are rediscovering the power of sending snail mail through the postal service to help make someone feel "special," according to this Bloomberg CityLab article from 2018. It takes effort to write a message, scrounge some stamps and get it to the post office, after all.
But there are ways to make mailing loved ones and friends easy and streamlined, such as stashing a box of personalized stationery at your desk.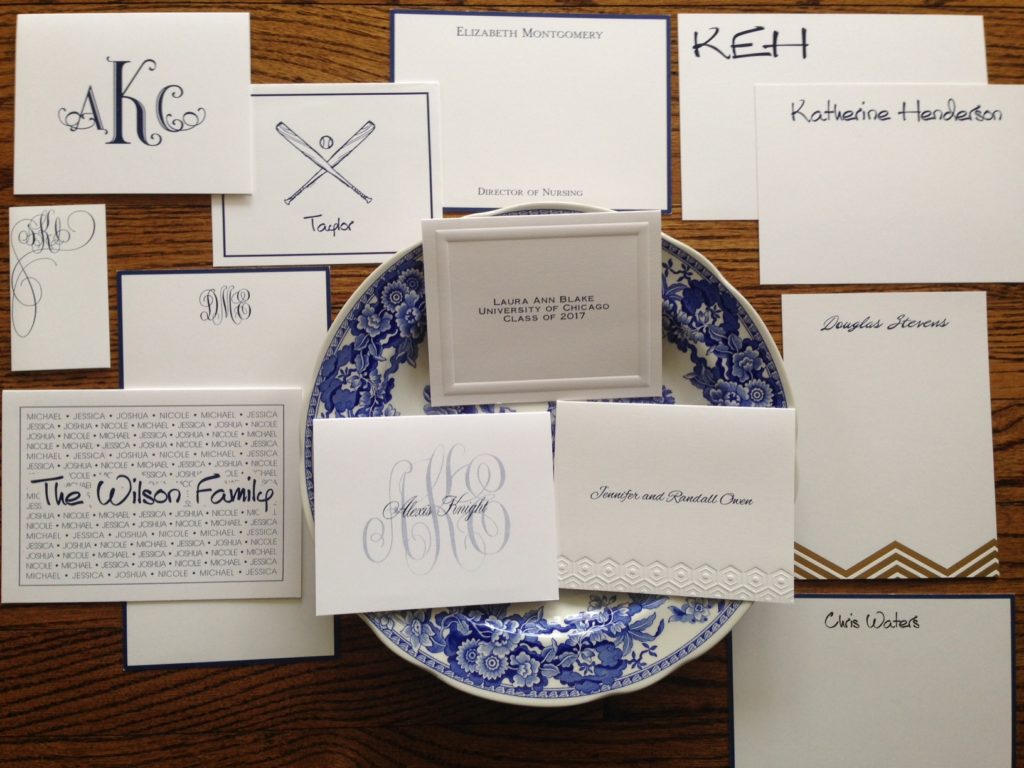 Monogram or Name Personalization?
Personalized stationery comes with choices: Initial, first name, monogram, first and last name. You can also choose the font you use. You can have your personalization be embossed (a raised, inkless impression on the paper) or printed with ink. Choices abound! If the choices are too intimidating, choose an embossed monogram– it's traditional and perfect and always correct.
If you feel more daring or like a little color, choose a raised-ink name in a flowy lettering style. Or choose one of our mixed-media stationery sets that combine an embossed or foil design with a raised-ink name.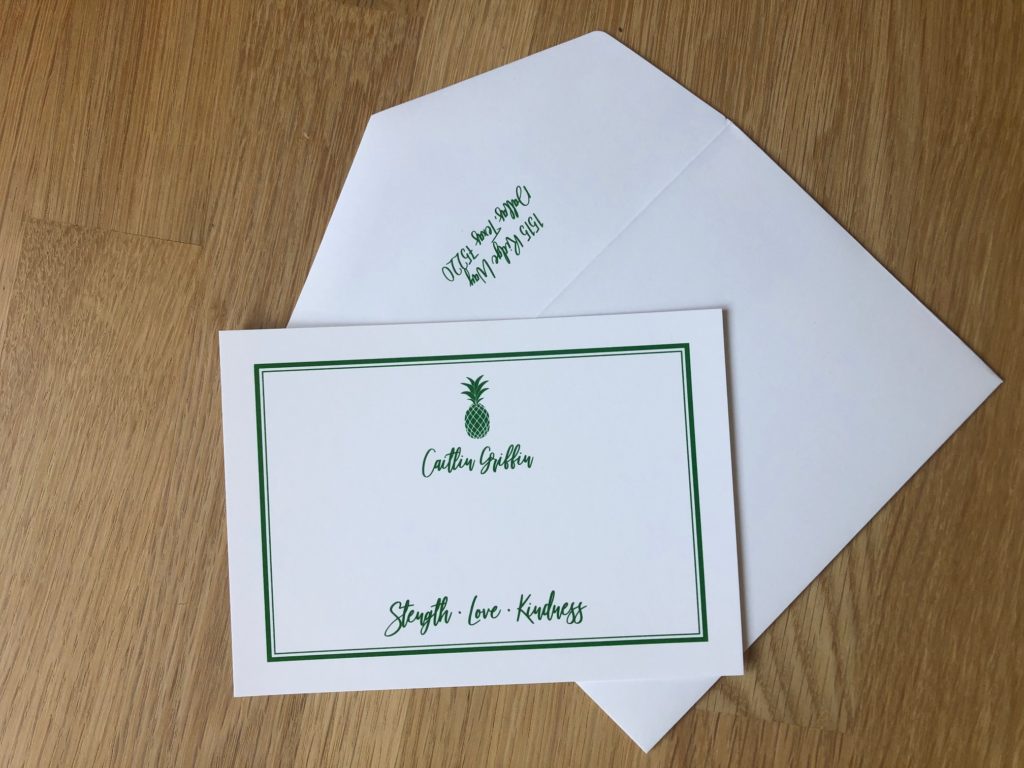 Printed Return Address on Personalized Stationery
Another time-saving thing to do while setting up your letter writing system: Order your return address pre-printed on the envelopes. There's no need to mess with return address stickers or inky address stamps.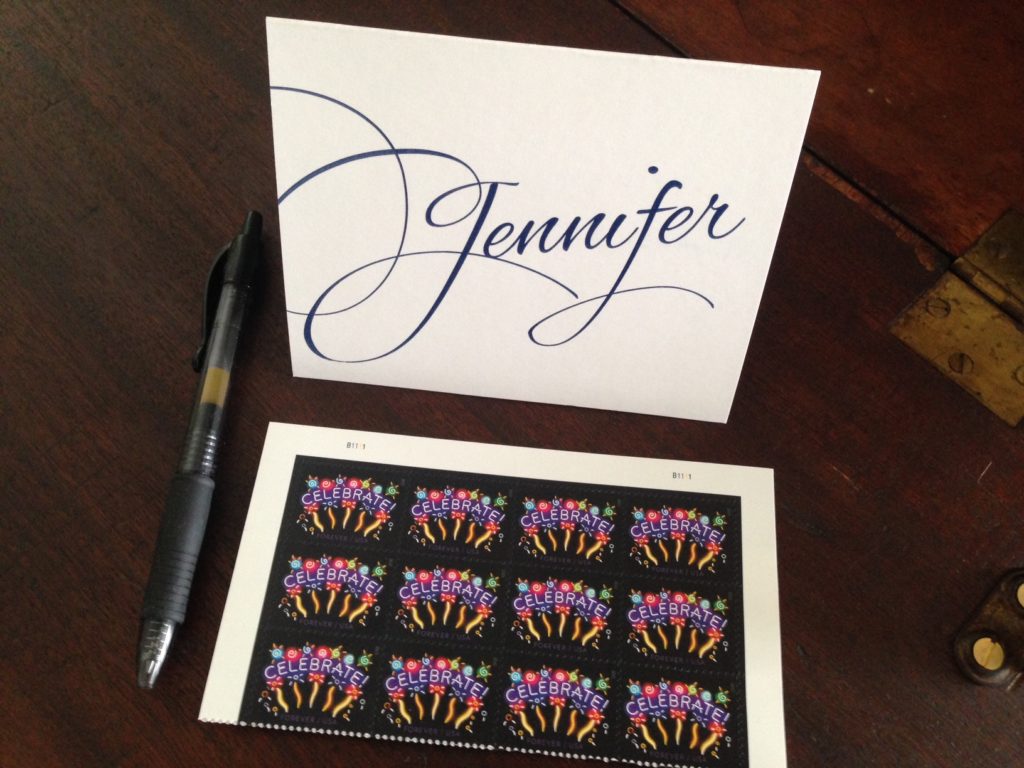 Order Stamps for Your Desk
There's no need to go to the post office to buy your stamps. In the age of COVID-19, it's almost a no-brainer to simply order them through the mail. The U.S. Postal Service has made it easy to order stamps online, giving you dozens of colorful options featuring beautiful artwork.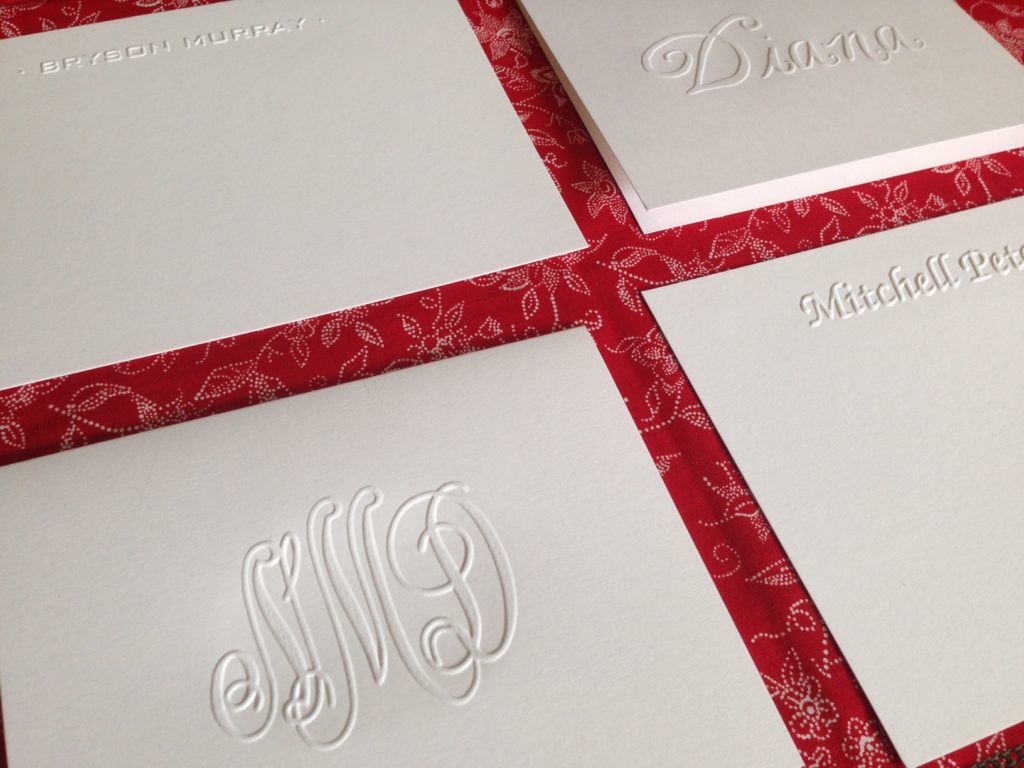 That's it. That's all you need….well, that and a little time. With restaurants and theaters closed, and school activities canceled, you just may have plenty of time for your new letter writing habit. Enjoy those closer ties with family and friends you'll be building. And good luck in 2021!
Want to see our collection of personalized stationery? Find our flat cards here, and our folded notes here. We also have selections of gift enclosures and letter sheets and wardrobe sets.
And remember to buy local! Use this link (https://www.embossedgraphics.com/where-to-buy.php) to find and visit your nearest Embossed Graphics retailer. Please buy local to keep people employed and pay local taxes. Your purchase of Embossed Graphics stationery not only enriches your lifestyle, it enriches your community.